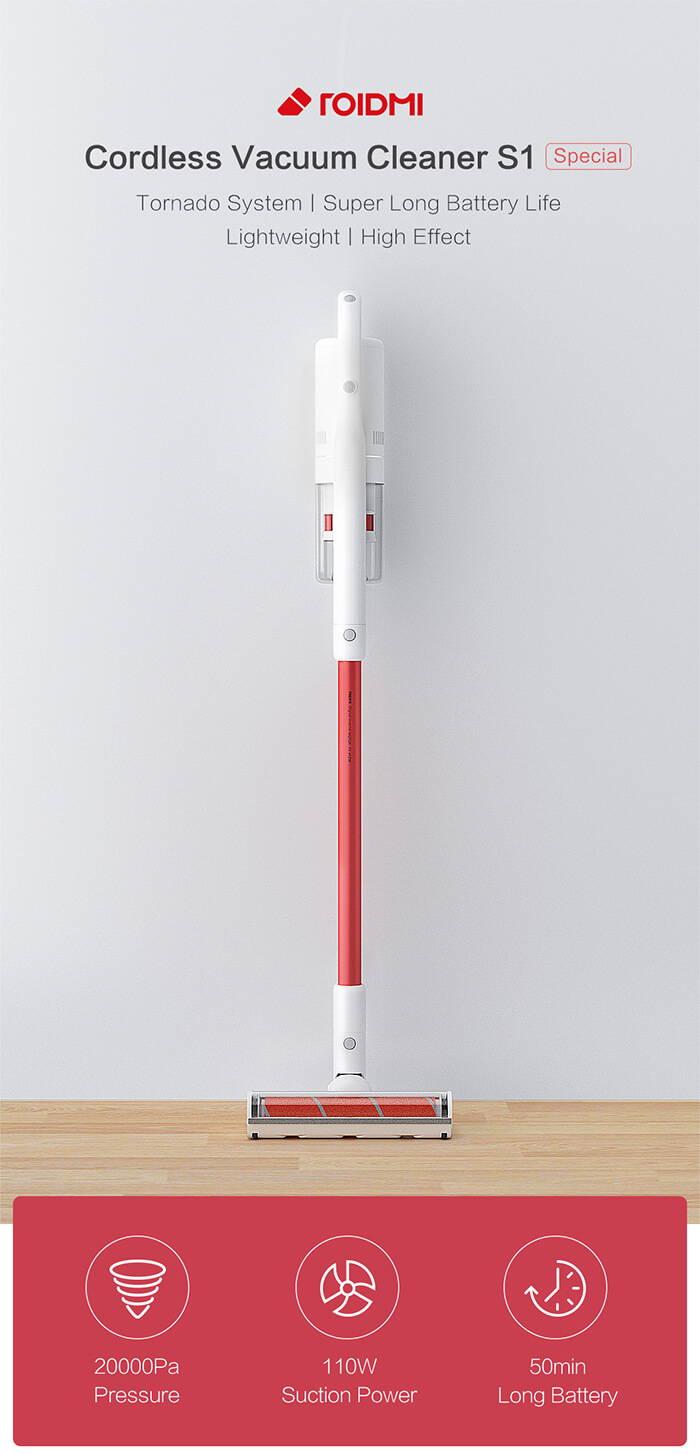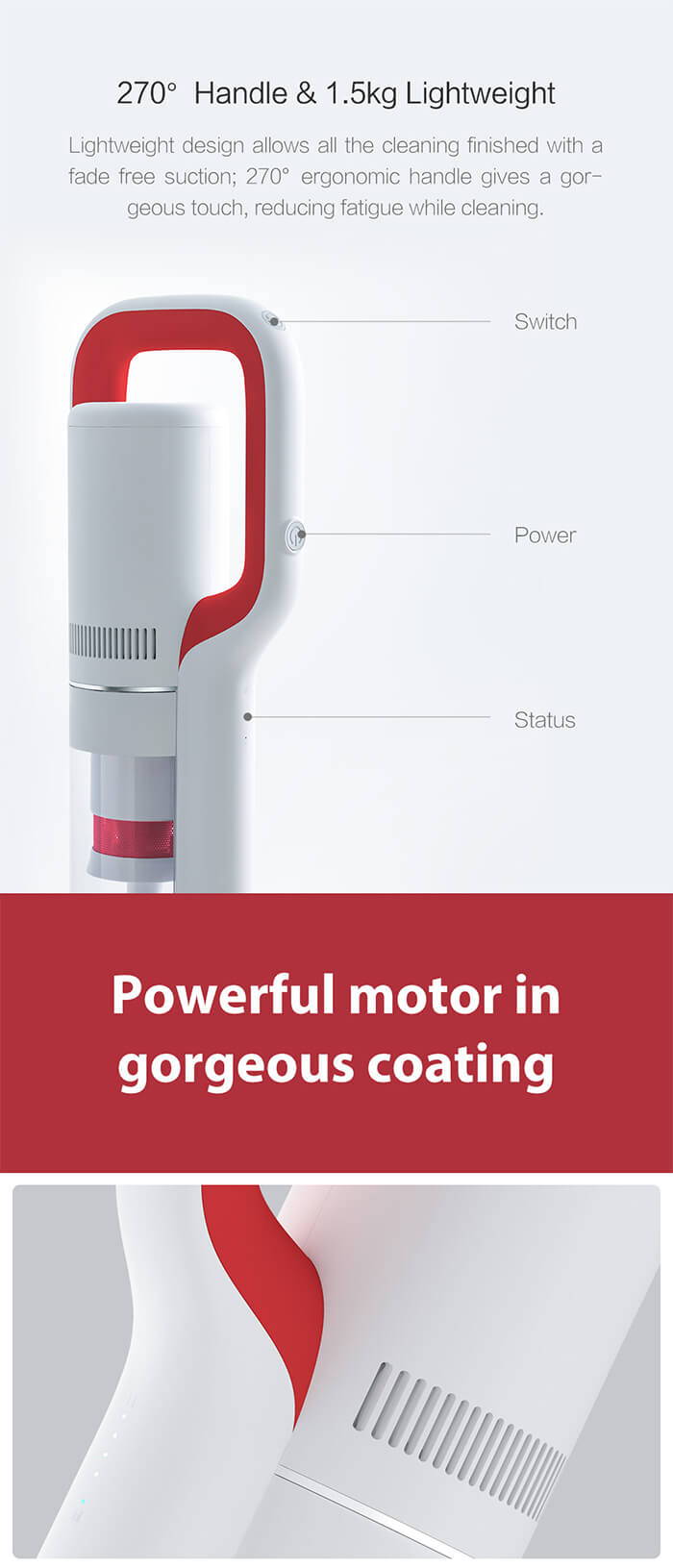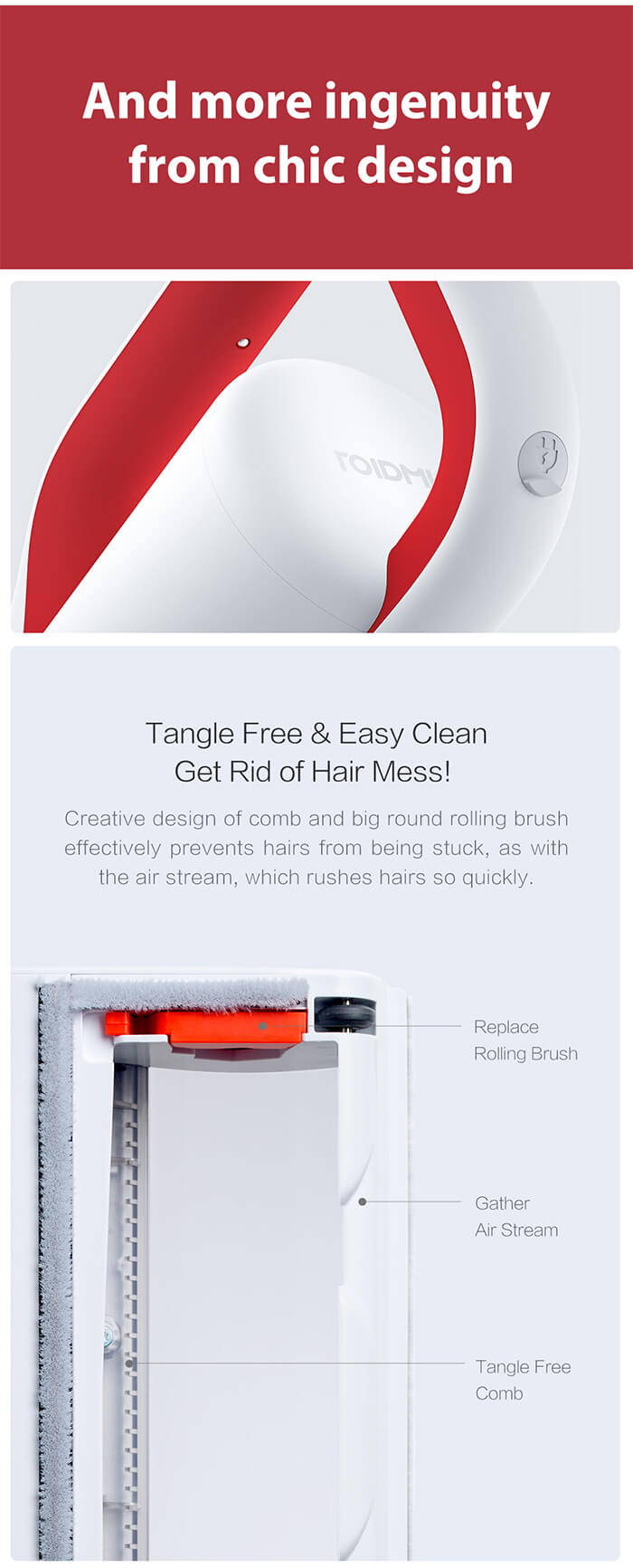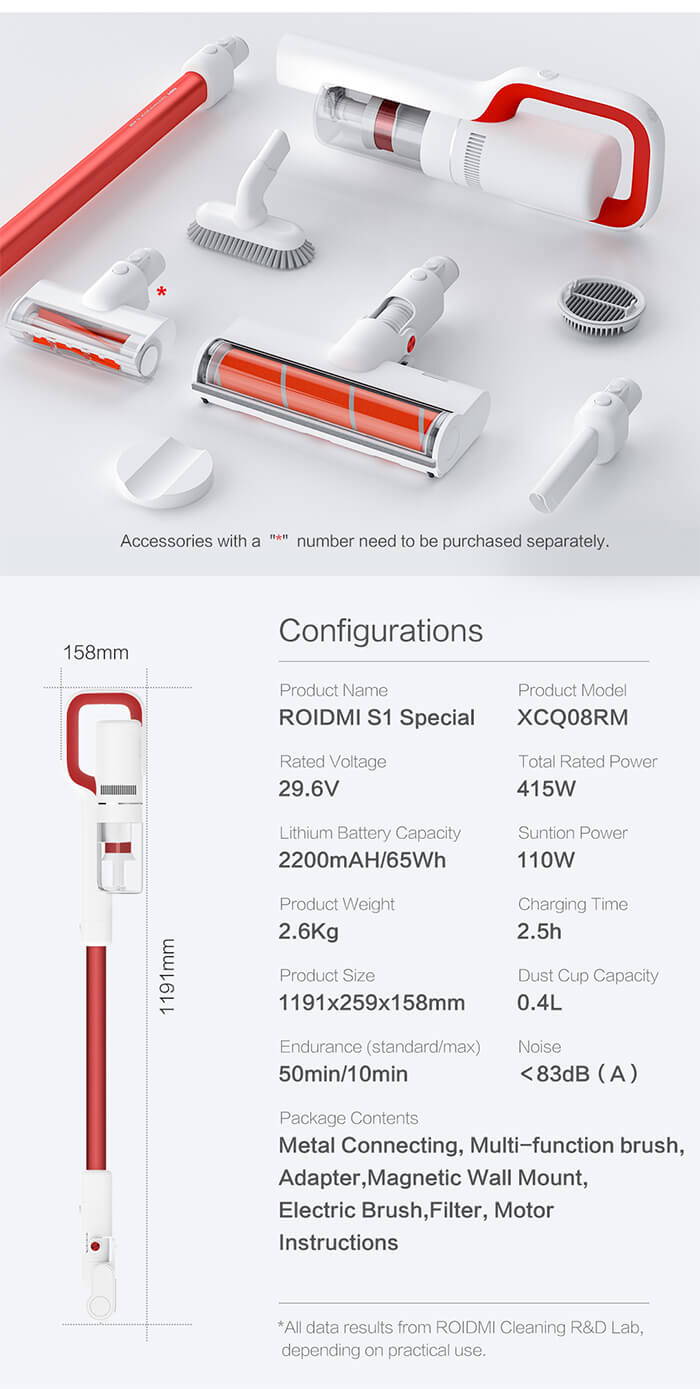 File the amazing beauty in enthusiastic red
In spite of classic dignity and nobleness, ROIDMI never lacks
passion with blazing agate red.Making it not only a vacuum tool, but works of art.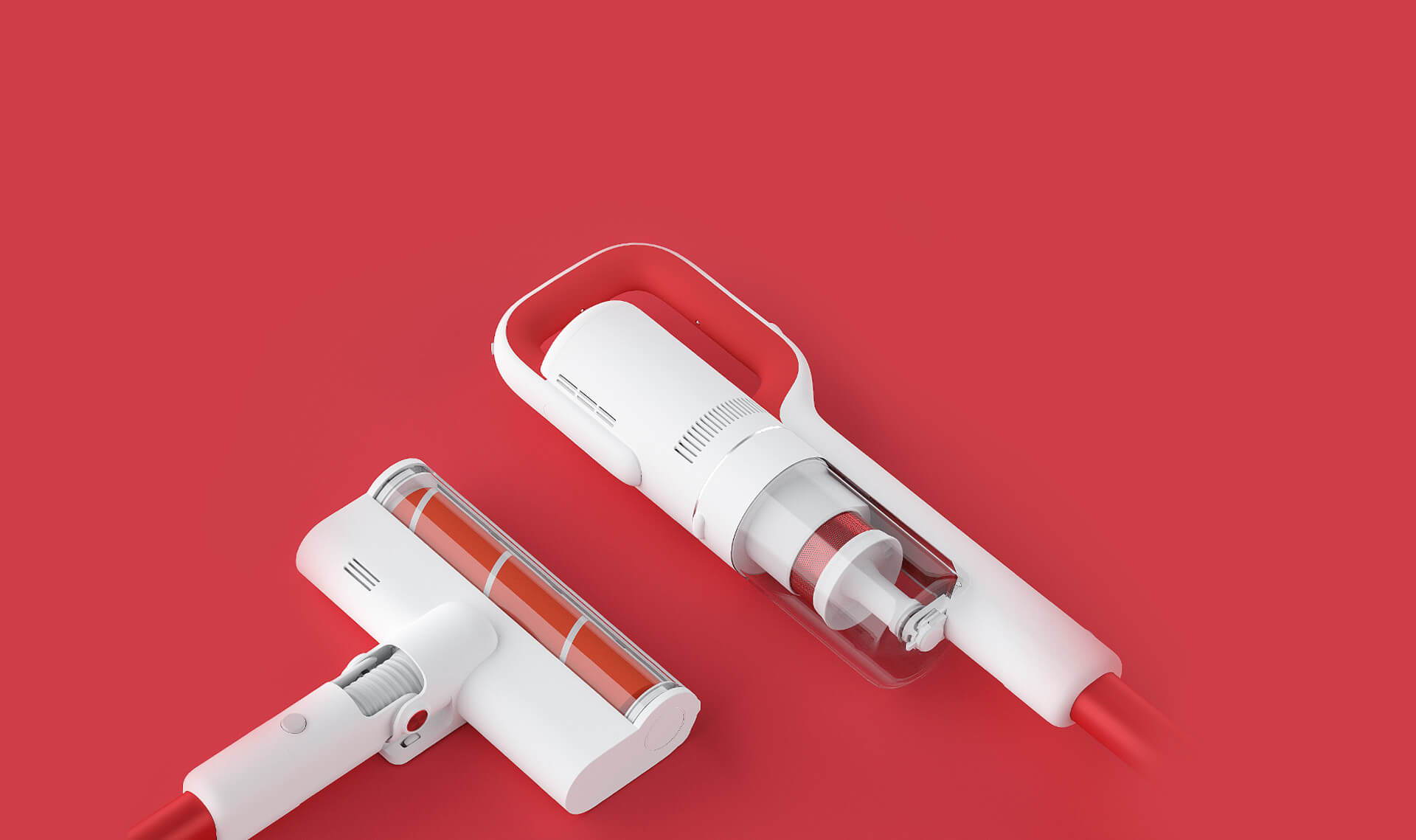 Recipients of Six international awards of design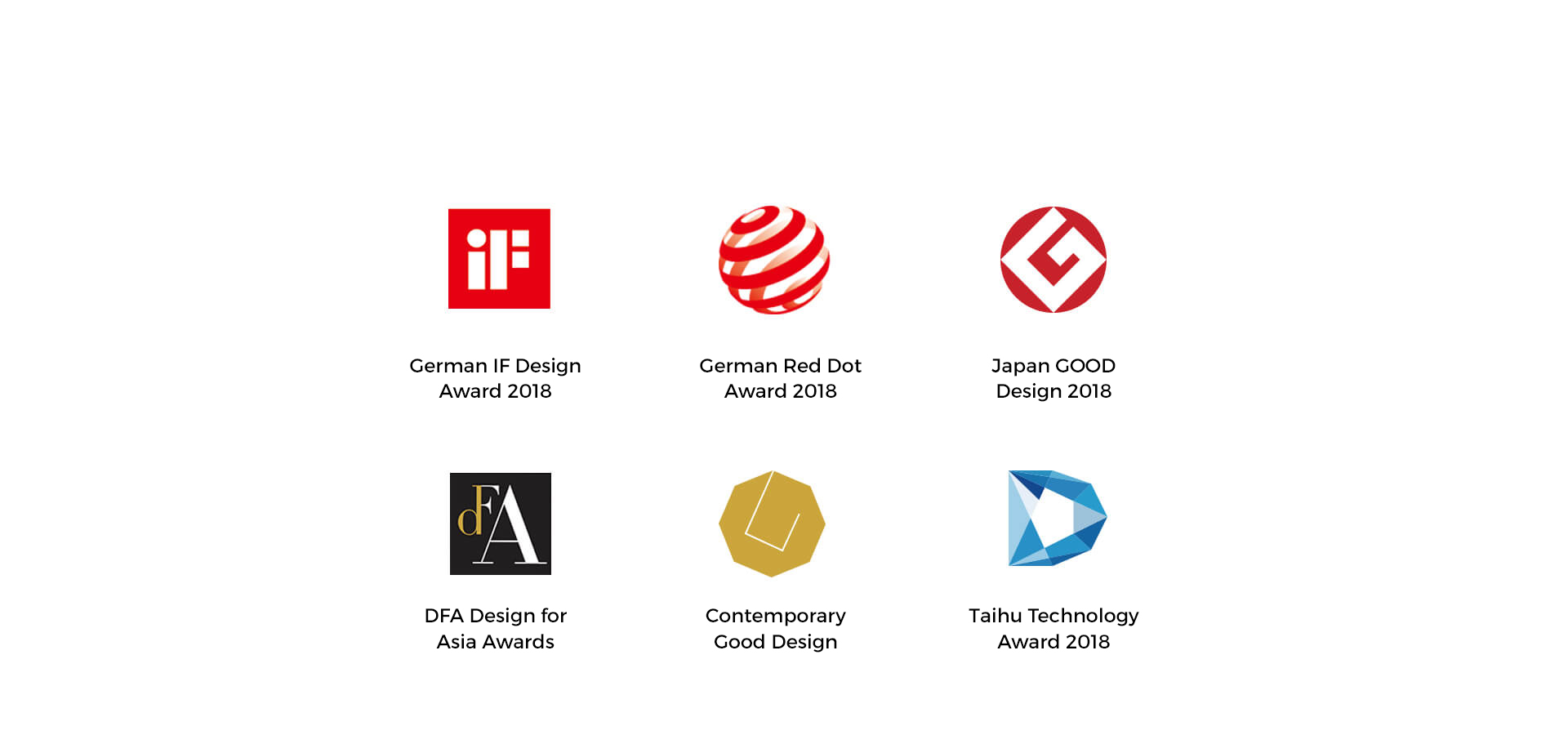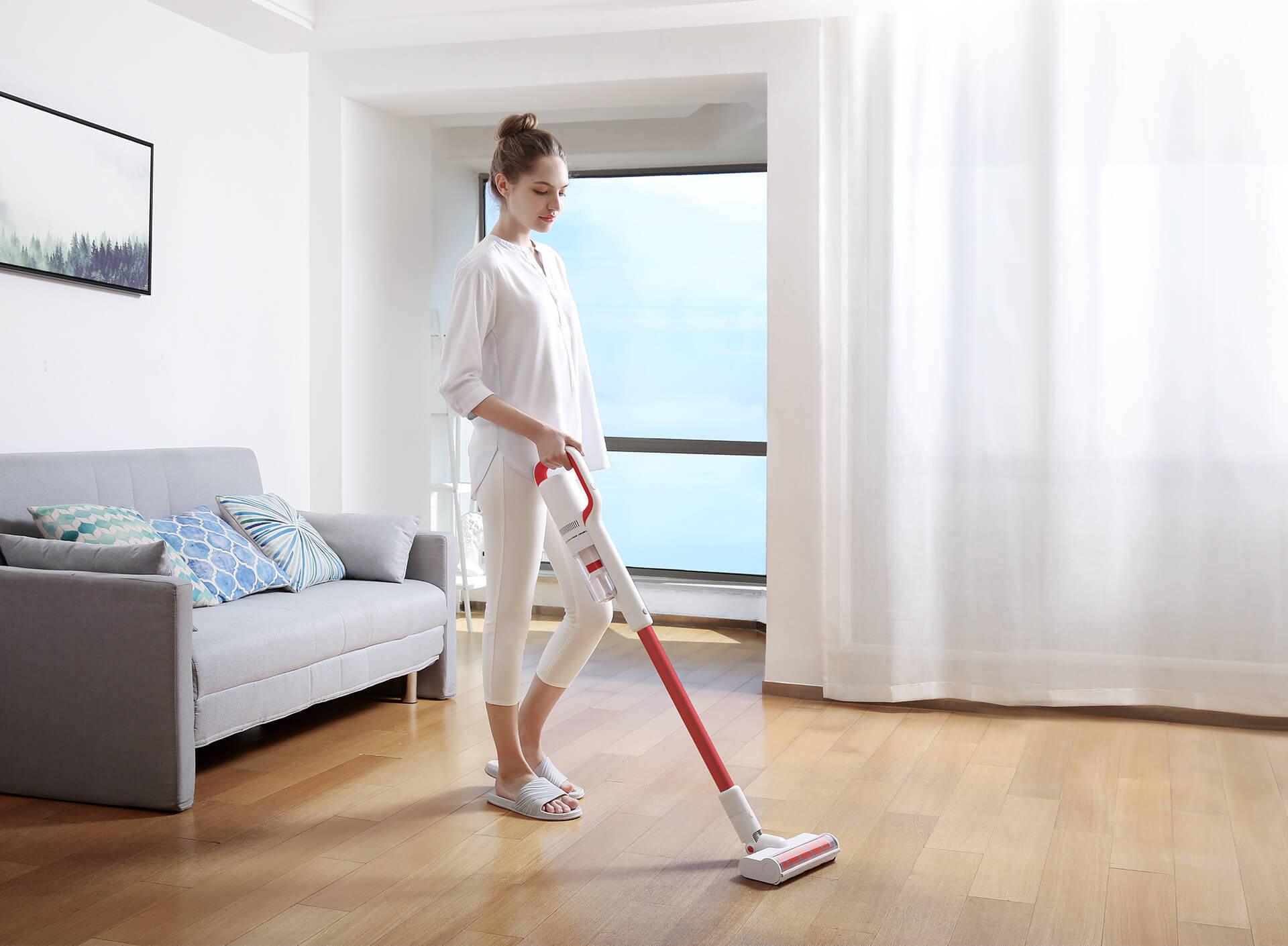 3.3 lbs Lightweight & 270° Handle
ROIDMI S1 Special Cordless Vacuum, 270° ergonomic handle combined with a built-in dust bin, provides the perfect touch.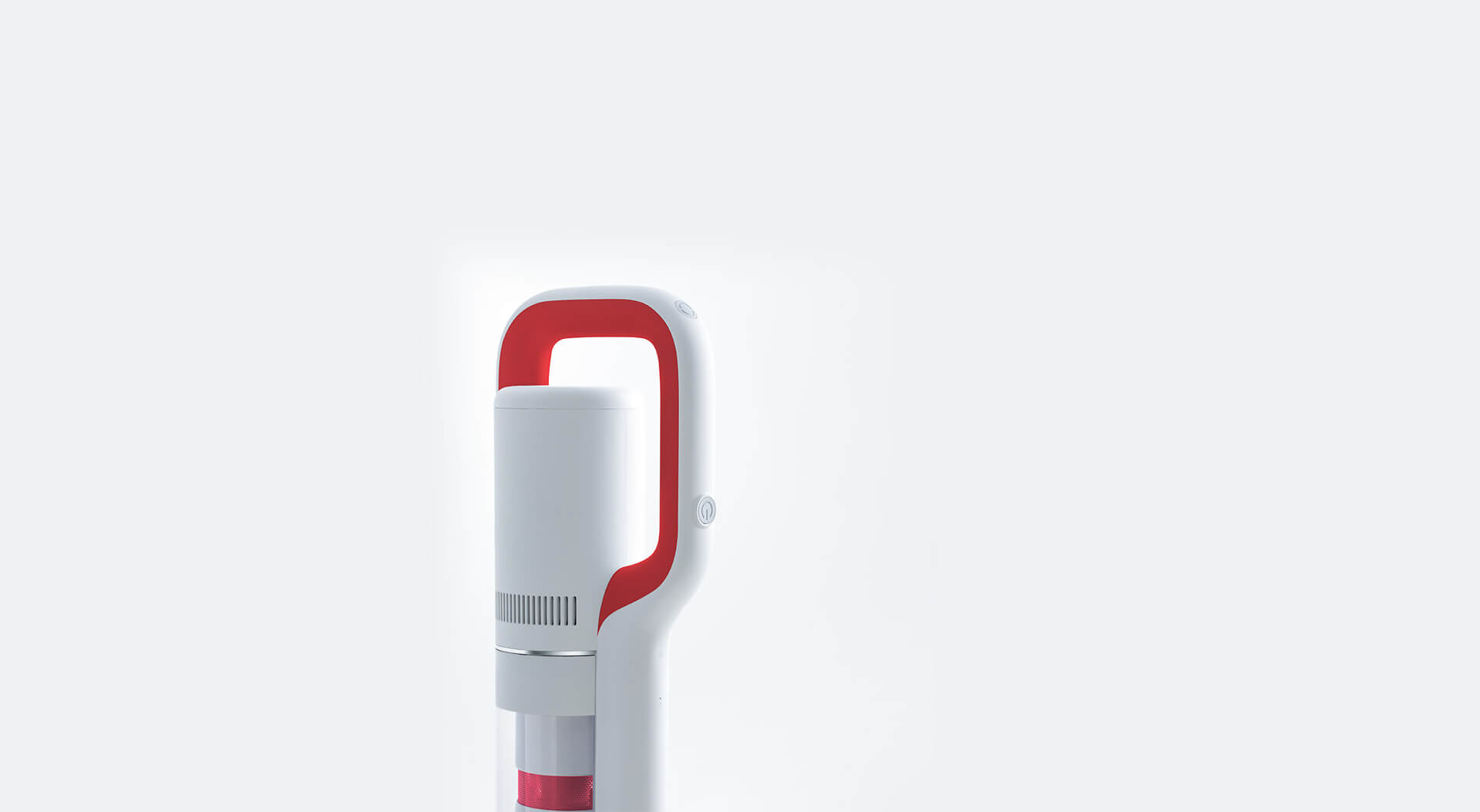 Powerful motor in gorgeous coating
100k RPM brushless DC motor
Marvelous 415W powered by a 100k RPM brushless DC motor, providing 110W of penetrating suction power.

* Report NO.:QK18030701 According to: GB/T25441-2010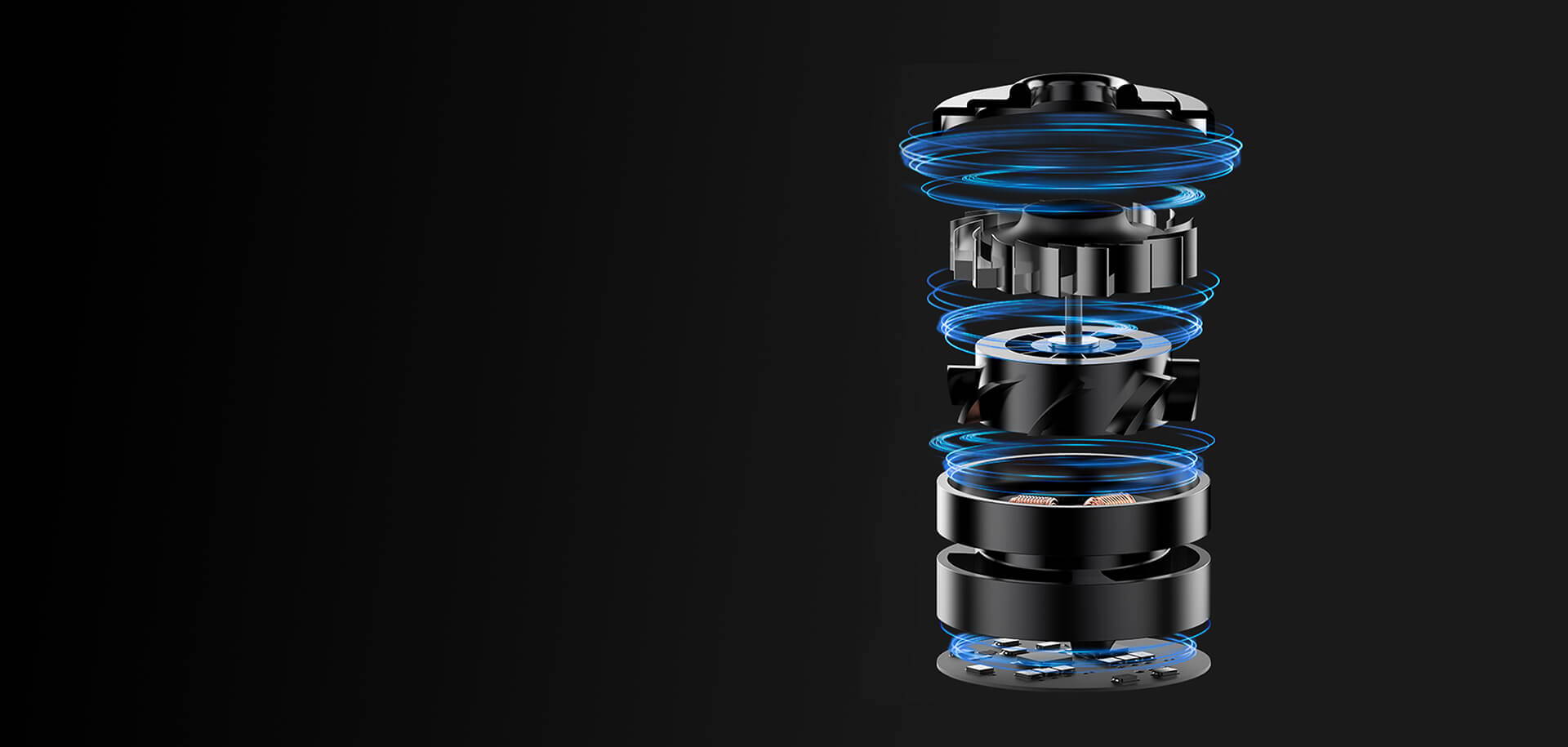 Cleaner Head with Closed-off Chamber
Better Grip Better Vacuums
ROIDMI Cordless Vacuum, made of high quality soft nylon fiber, the built-in flannel roller brush is specialized for wood floor tiles making a polished effect.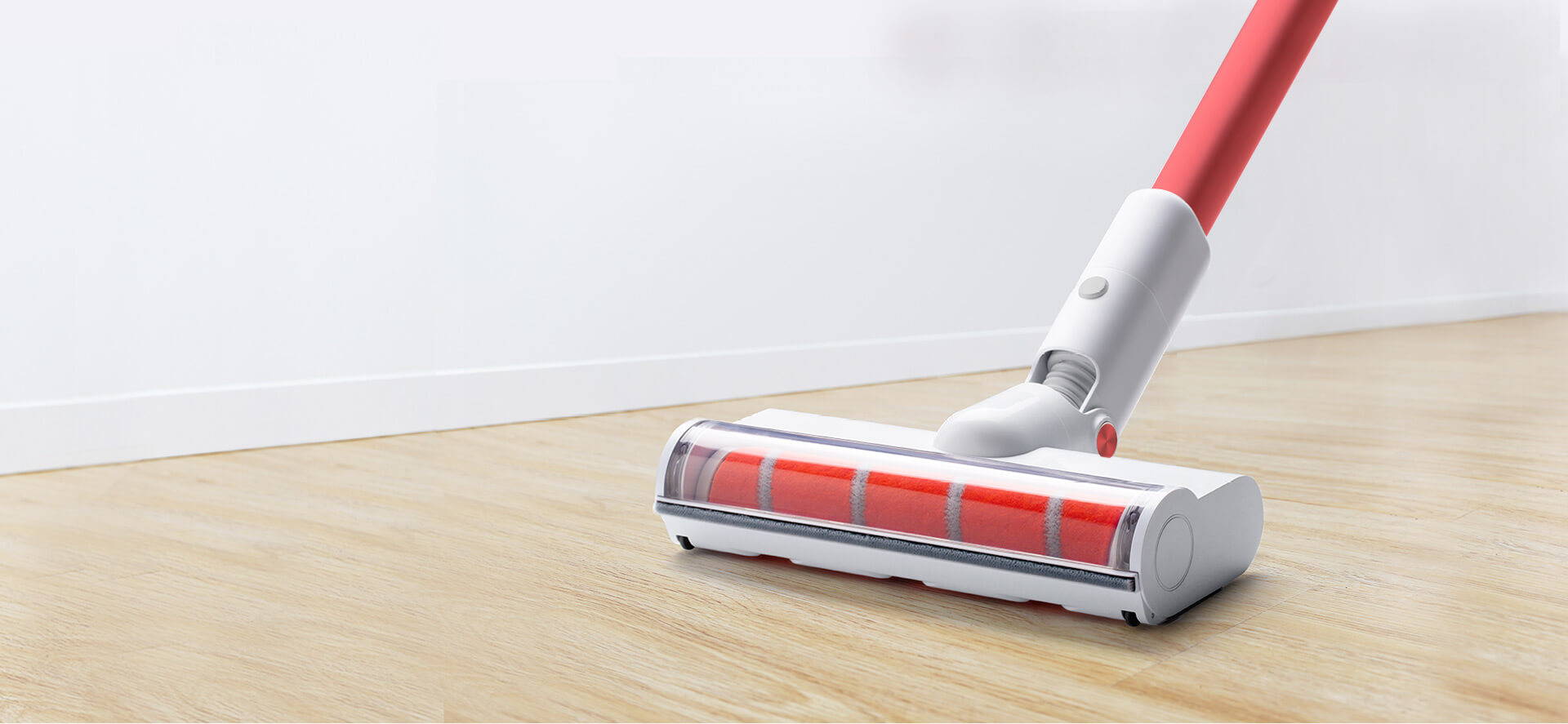 Multilevel Cyclone Air Duct System
Classic 20kPa suction powered by a multi-whirling cyclone duct system, with a low noise of 75dB. 1,100L/min air volume in max mode, sweeping away dust and particles easily.

* Report NO.:17111480-C According to:QB-T 1562-2014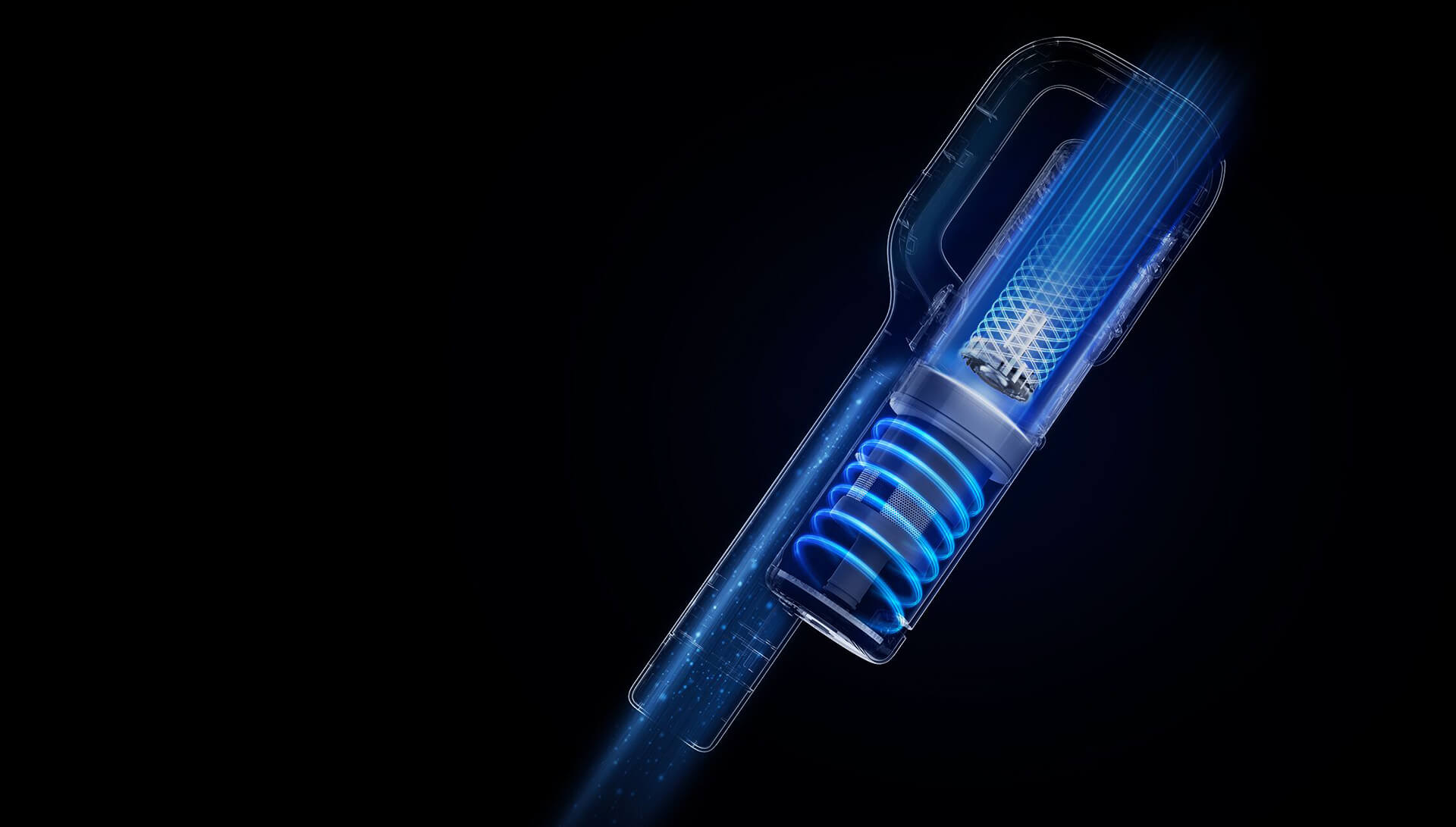 Thorough Clean Up
A Deep Cleaning for Your Floor
Designed ergonomically with the motor and battery, for a comfortable gripping angle of 45° while sweeping the floor.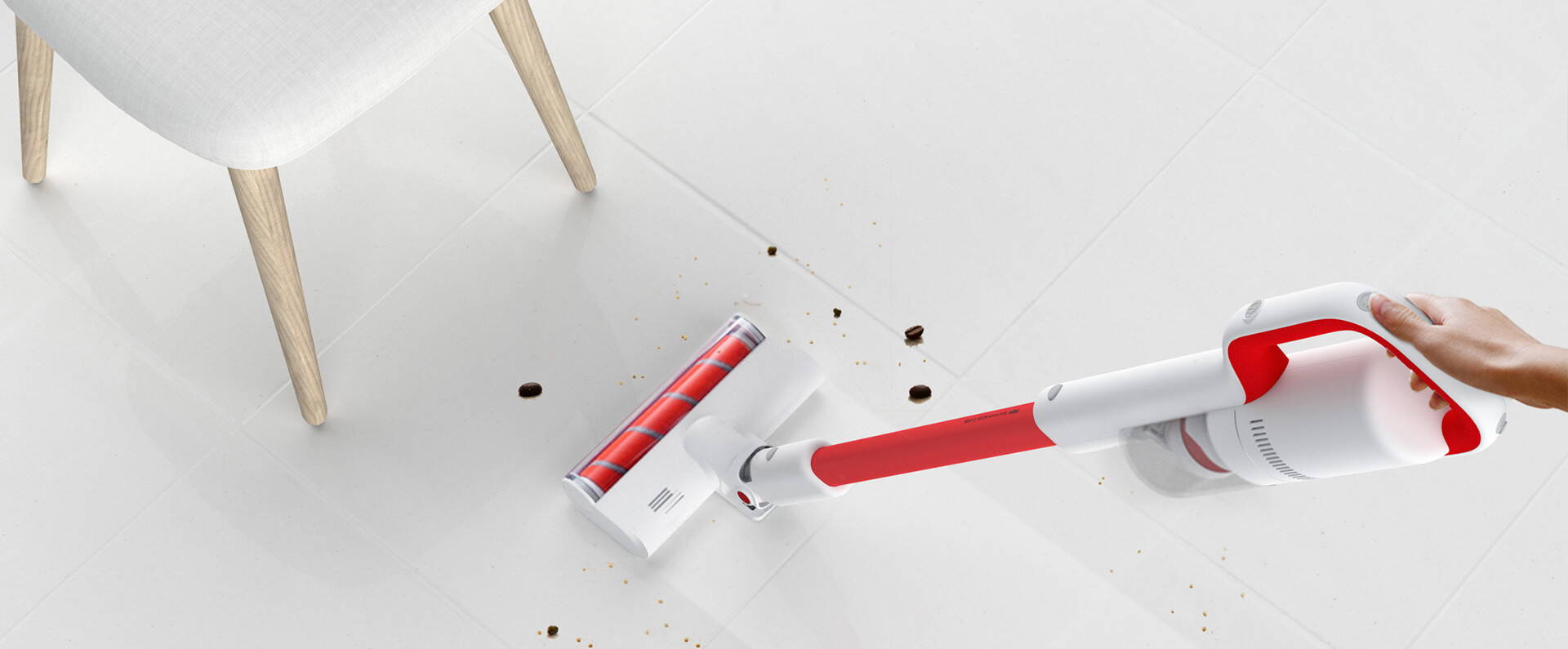 Super suction backed by long battery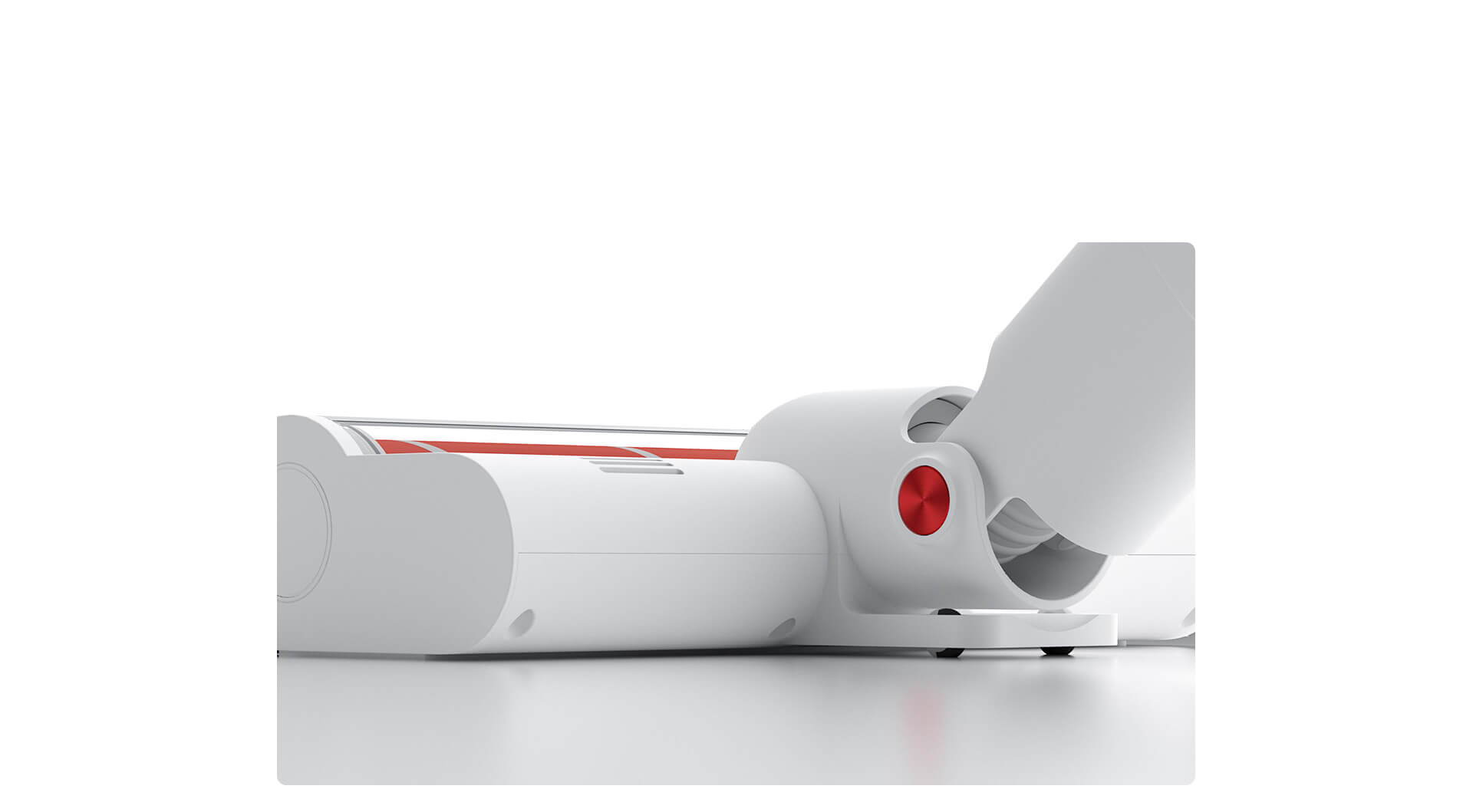 50 Minutes of Deep Cleaning
Perfect for Apartments
2200mAH x 8 lithium batteries, up to 50 minutes' runtime at the standard mode and 10 minutes in max mode for deep cleaning, with only 2.5h to full charge.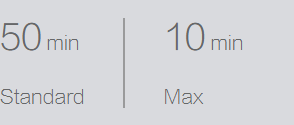 *Report NO.:17111480
According to:GBT20291-2006
Multi Filtration
Great and Reliable Suction
Multilevel Air purification system with filtration and deep cleaning of dust, hair and allergens. Filters 99% of dust, and fine dust particles of 0.3μm. Create a safe & clean-living environment.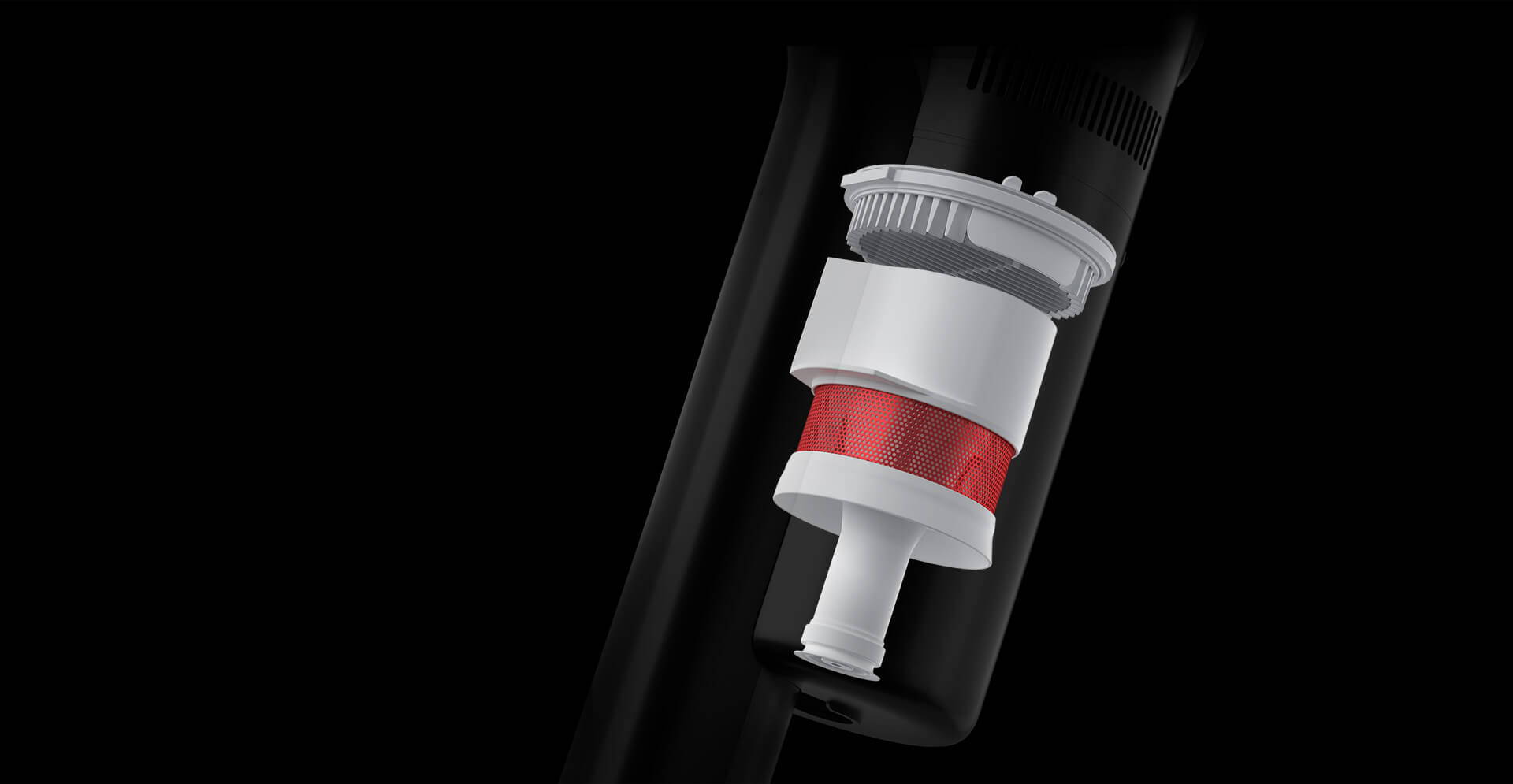 Corners can be easily cleaned
The long flat brush head is suitable for cleaning various areas such as cars, corners, gaps, and more! The lightweight unibody design makes cleaning easy and features an attachment for hard-to-reach places.
And more ingenuity from chic design

Tangle Free, Efficient Cleaning
Get Rid of Hair
Uniquely designed comb and big round rolling brush effectively prevent hair from getting stuck, featuring air-siping technology catapulting it quickly to the bin.

270° Flexible Head
Leaves No Cracks
The multi-angle flexible floor brush can penetrate any nooks and crannies.

2-in-1 Charging & Storage
Saves More Room
Magnetic mount for easy storage, can be fixed on walls, along with a charging interface for convenience.