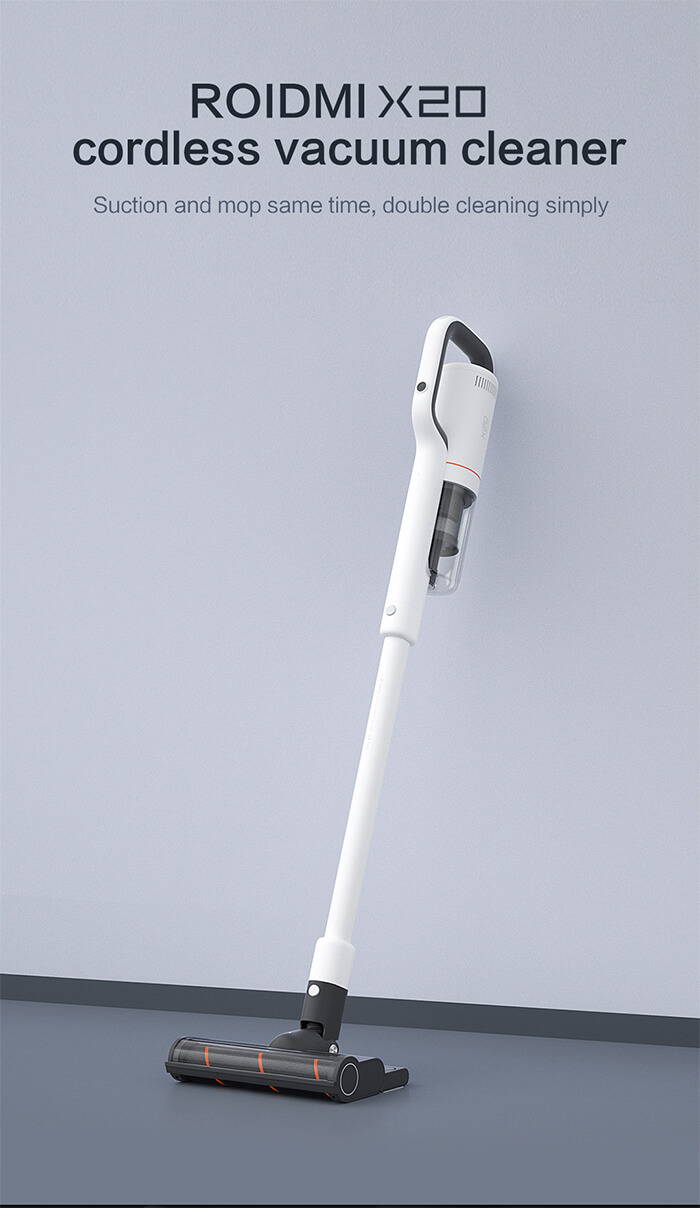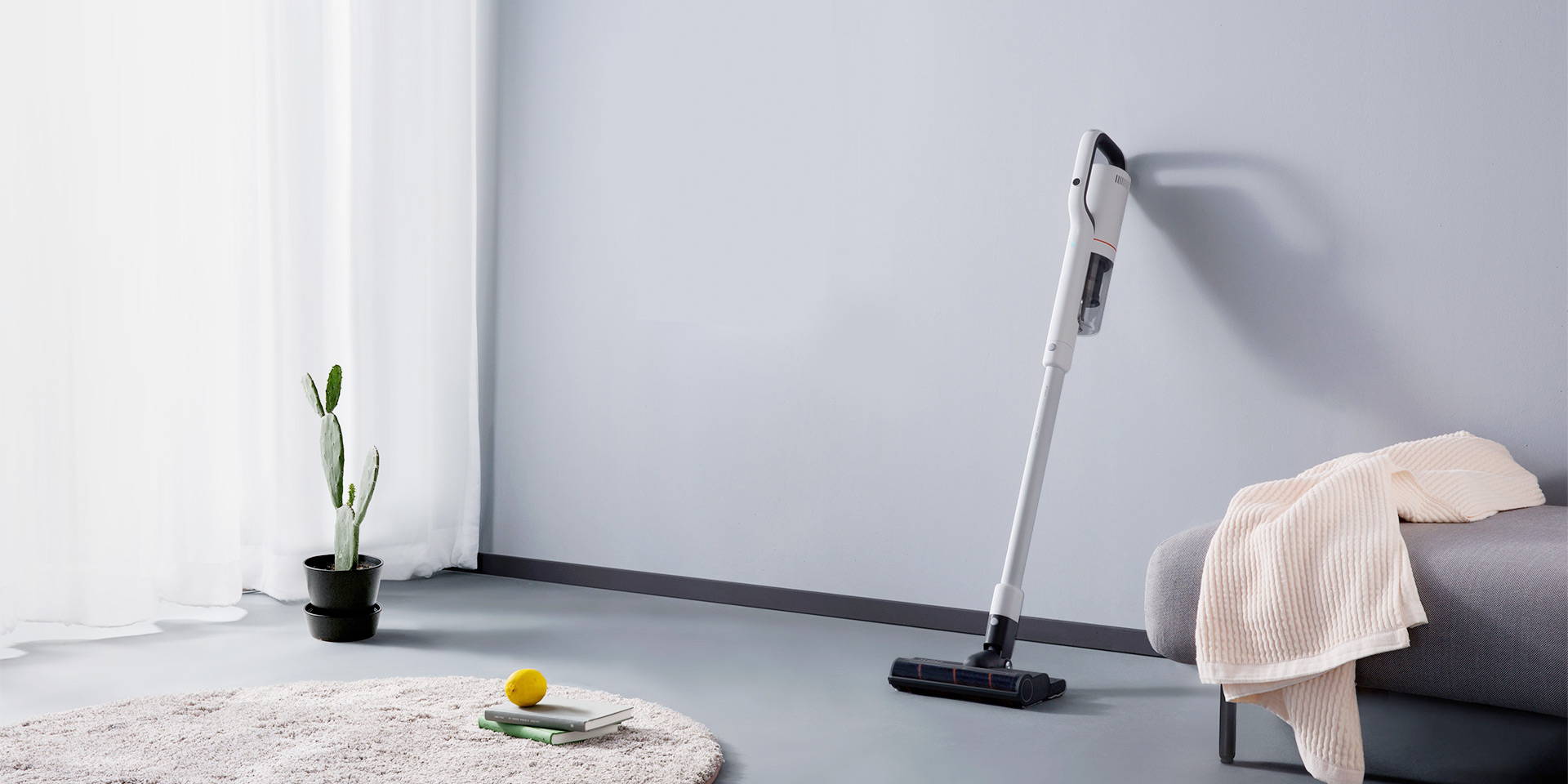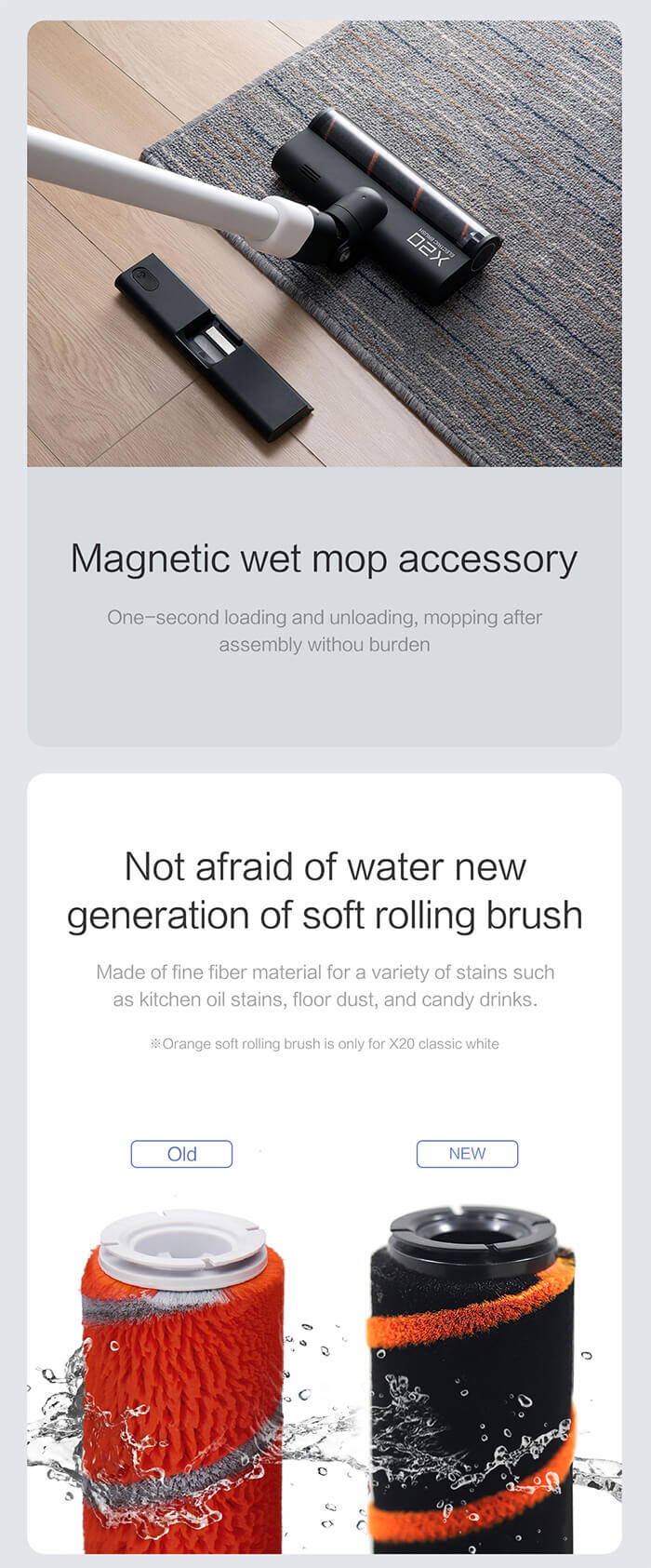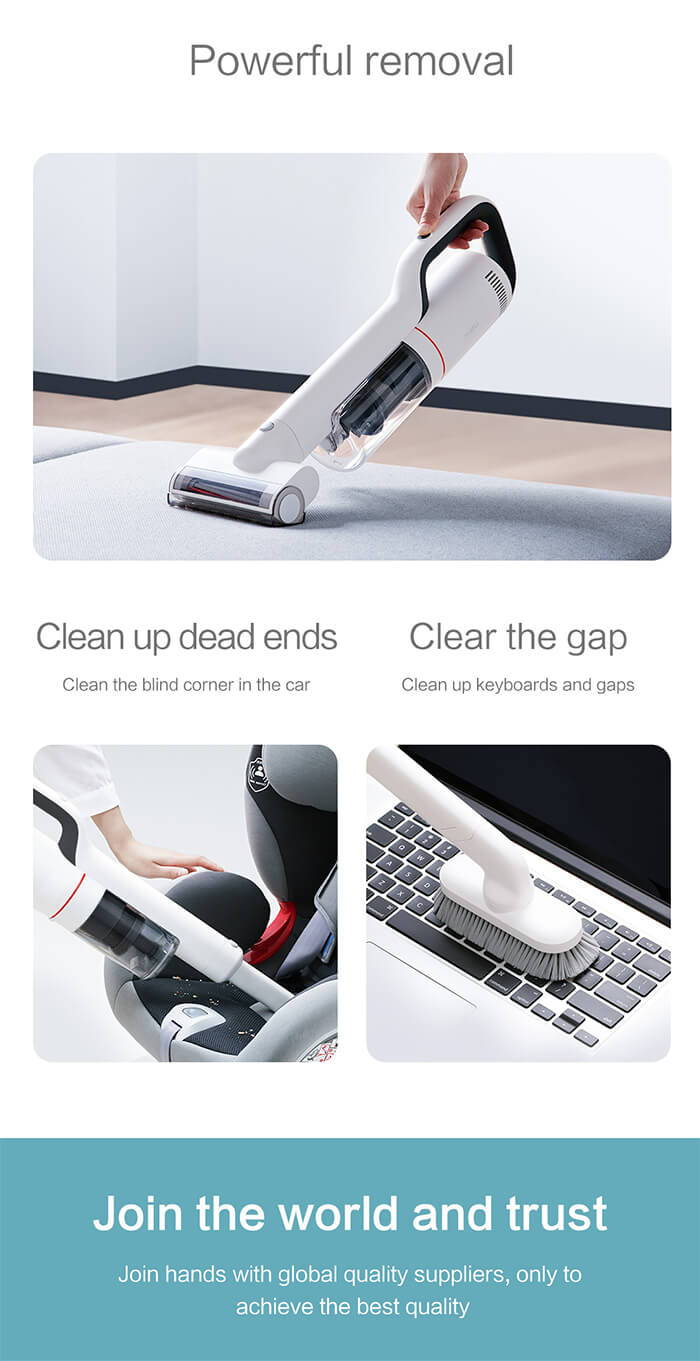 Mop and vacuum combination
Dual cleaning with less effort
120,000rpm brush-less motor
Improve 30% suction power
Magnetic wireless charging
Seamless reliable charging
Deep cleaning for the whole home
Air-X air-dust separation system
Avoid congestion and loss
Double purification of front and rear filters
Strict process and reliable quality
120k rpm brush-less motor
Who says you can just either Vacuum or Mop. What about do them both at the same time?!

The next generation of strong
Vacuuming
The new generation of power and wind tunnel system enables the ROIDMI X20 to have a powerful suction of up to 138W, so that powder, hair and debris can be swept away before mopping.

Vacuum and Mop All at the same time
ROIDMIX20 adopts the integrated design of vacuuming and mopping, which can be done at the same time. Double time saving, double clean and bright.
* The wet moping accessory can hold 160ml water.
Please pour out the remaining water out after each moping in time

Capillary action microfiber wet mop
Intelligent slow drop technology ensures a uniform clean with no overflow
Capillary action wet mop design automatically absorbs water when mopping to keep the mop wet, Intelligent slow drop technology ensures a uniform clean with no overflow

Magnetic wet mop accessory
One-second attachment. Convenient mopping solution

Water-resistant, soft rolling brush
Quick attachment and nano-level water repelling and antifouling technology that's self-cleaning
Conventional brush bristle systems will collapse when they meet water. ROIDMI innovated and developed a new generation of
nano-level, hydrophobic fiber for our soft rolling brush, which uses water repelling and antifouling technology, by blocking water molecules from attaching to the fibers.

ROIDMI innovated the hand positioning to fit two hands.
You have he ability to have complete control and apply the needed pressure for the perfect clean on any surface.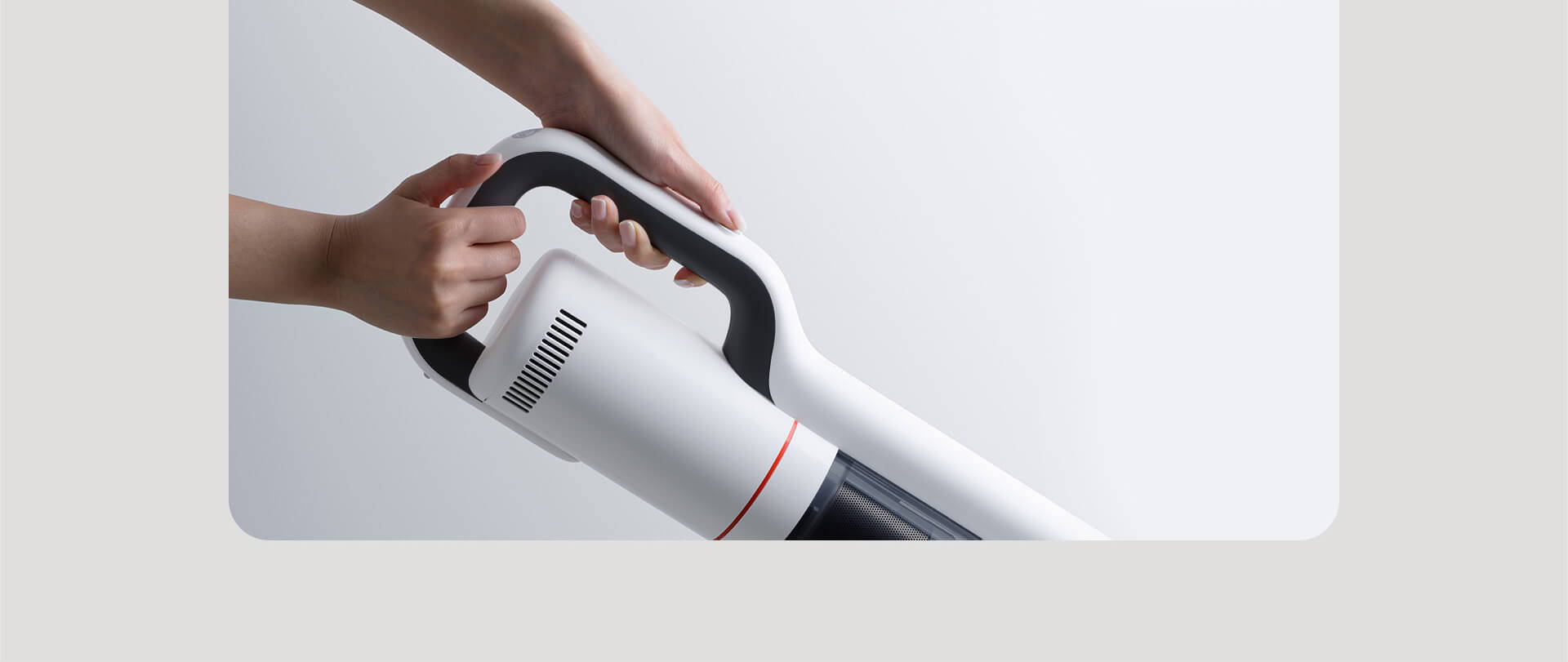 Distinguished Designs
Deserving Awards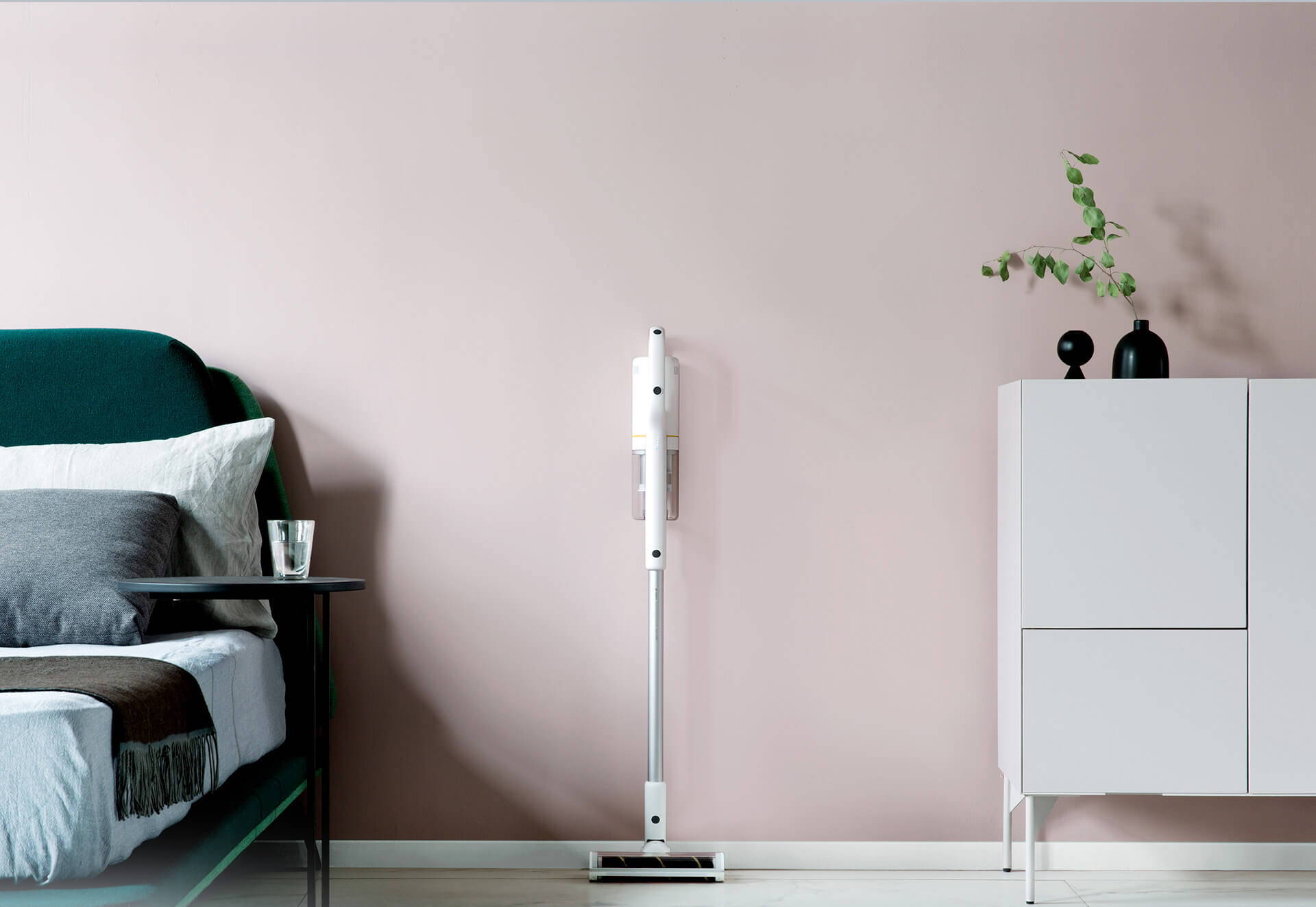 Continuous Six international awards with classic design

A work of Art
In the modern home
Elegant pure white tone, seemingly quiet appearance,
extraordinary inside.

A simple design that
blends in with a futuristic feel
Contrasting colors add elegance to your home with the ROIDMI X20.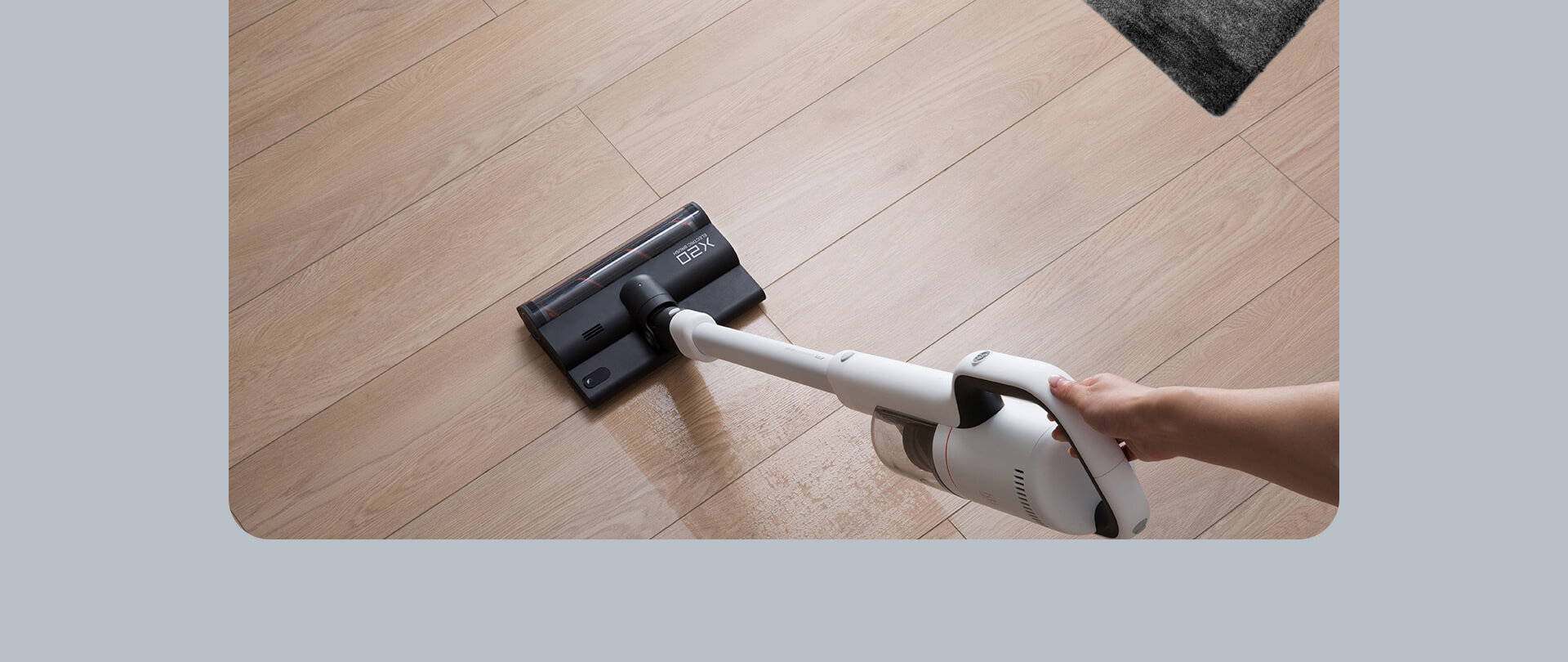 New X20 Upgraded
More powerful performance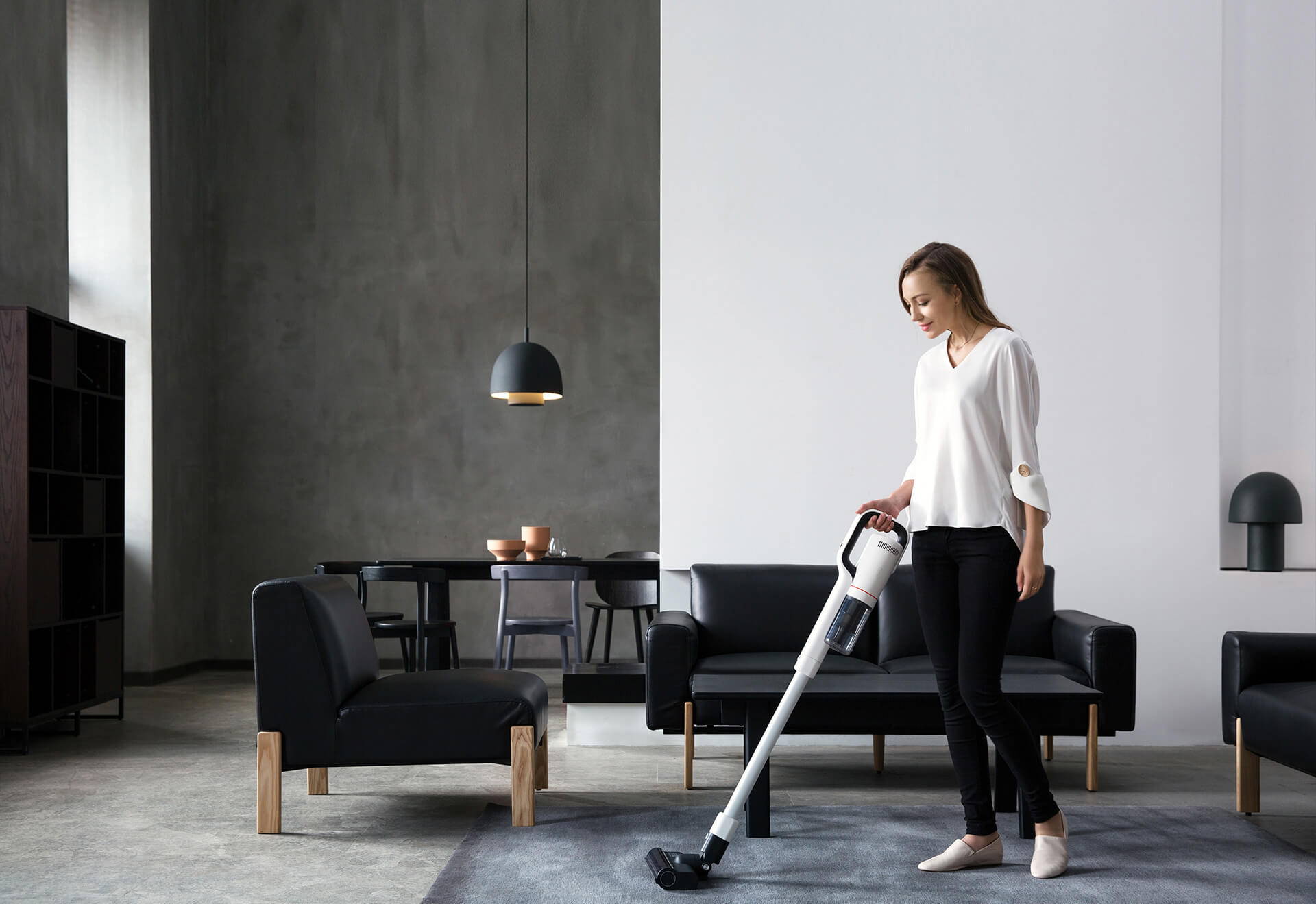 Engine-X Digital brushless motor
120k rpm, 30% increase in strong suction power
A new generation of Engine-X digital brushless motors produce up to 120k revolutions per minute, combined with innovative direct air-duct design, can steadily output 138W suction power and 25kPa vacuum air pressure.

8-cell LG/Samsung lithium battery, 65 minutes of battery life
The new generation BMS-X extends battery life by intelligently optimizing the management of eight LG/ Samsung power lithium batteries. The APP will inform you of the battery health status, and inform you of any problems.

Air-X dust separation technology
Multi-level cyclone, eliminates blocking and power loss
Eliminates wind resistance of traditional vacuum systems that causes clogging by ensuring proper placement of each cyclone. The new generation of Air-X dust and air separation technology creates a dust and air separation effect through direct suction generated by multi-level cyclones, reducing suction loss.

Easily clean a variety of surfaces
ROIDMI X20 electric floor brush adopts a new type of HL roller brush, the bristle height difference is 1mm, not only can easily absorb large particles and hair, but also can deeply clean gaps in the surface, easily clean various floors such as tiles, carpets and many more.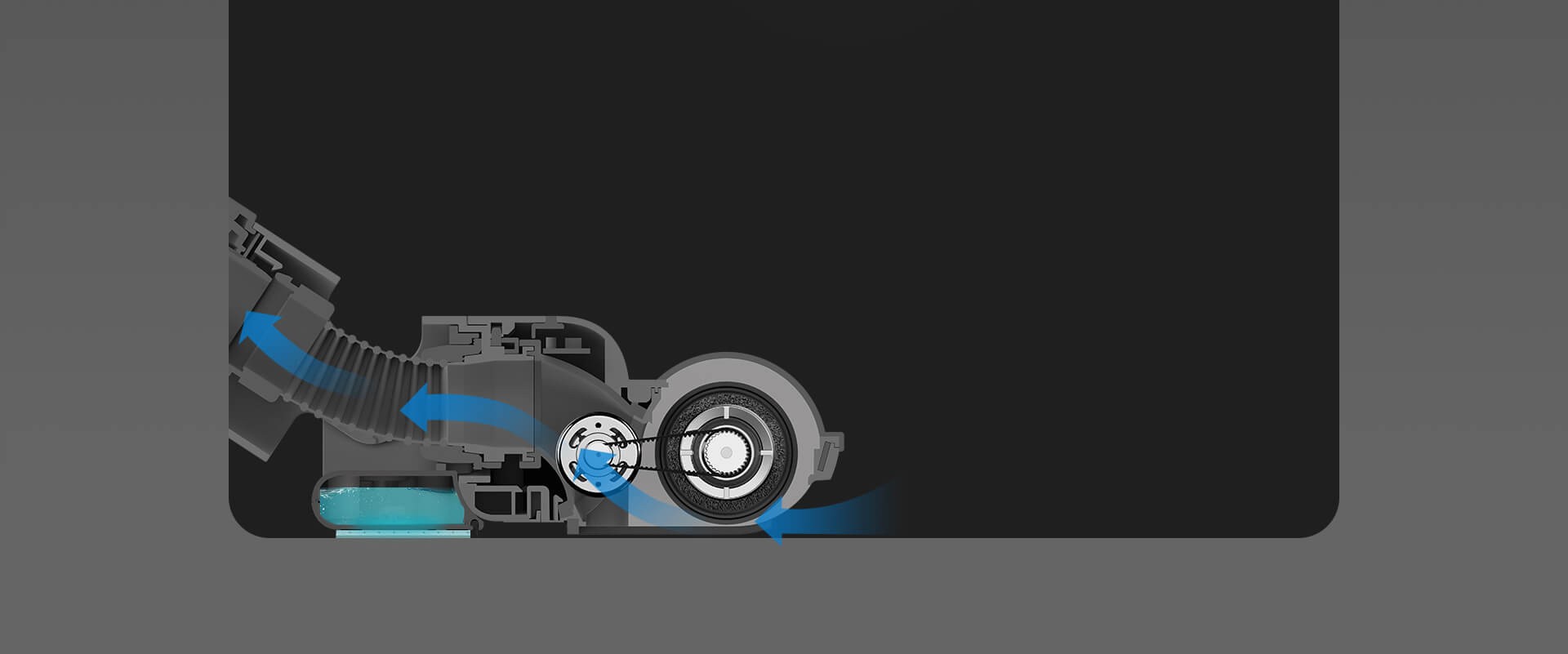 Dual filter
Six layers of air filtration
Twice as fresh, air purification built-in to the vacuum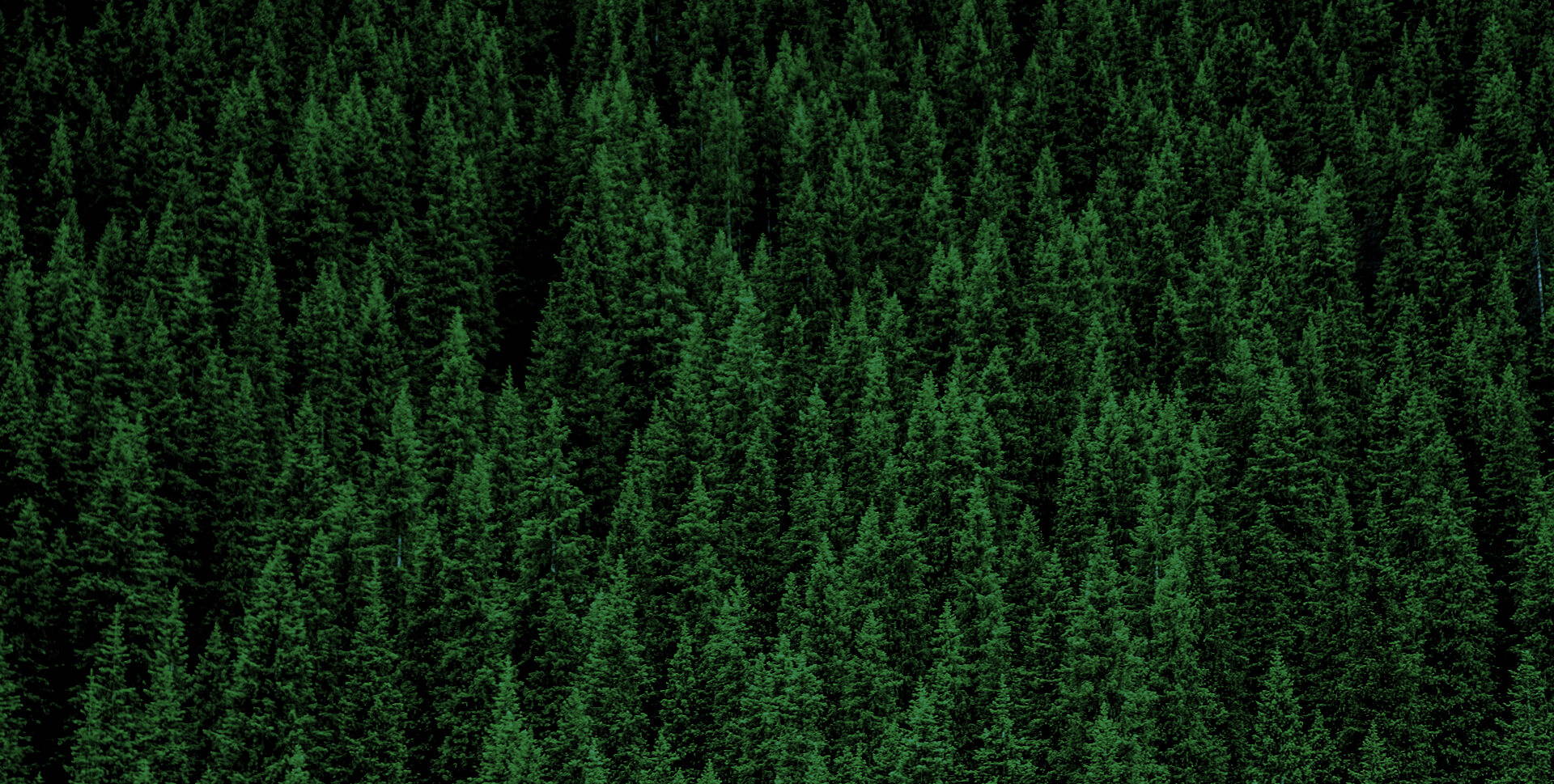 Dual purification The front and rear filter elements, 4+2 times
The dual filter system with six-layer air filtration technology from ROIDMI produces clean air comparable to the fresh air produced by a standalone air purifier, double insurance to your health.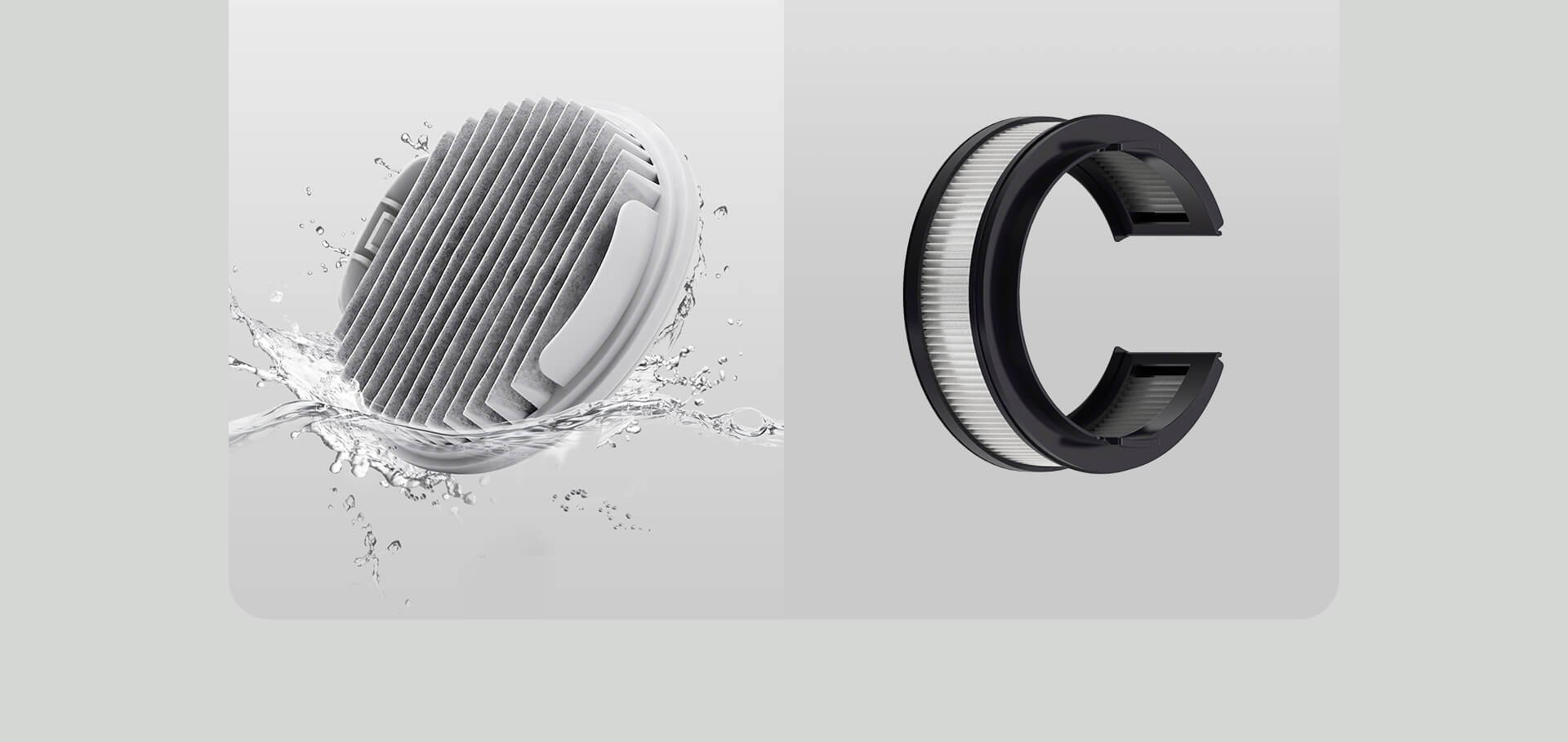 Double simplicity and extra user friendly experience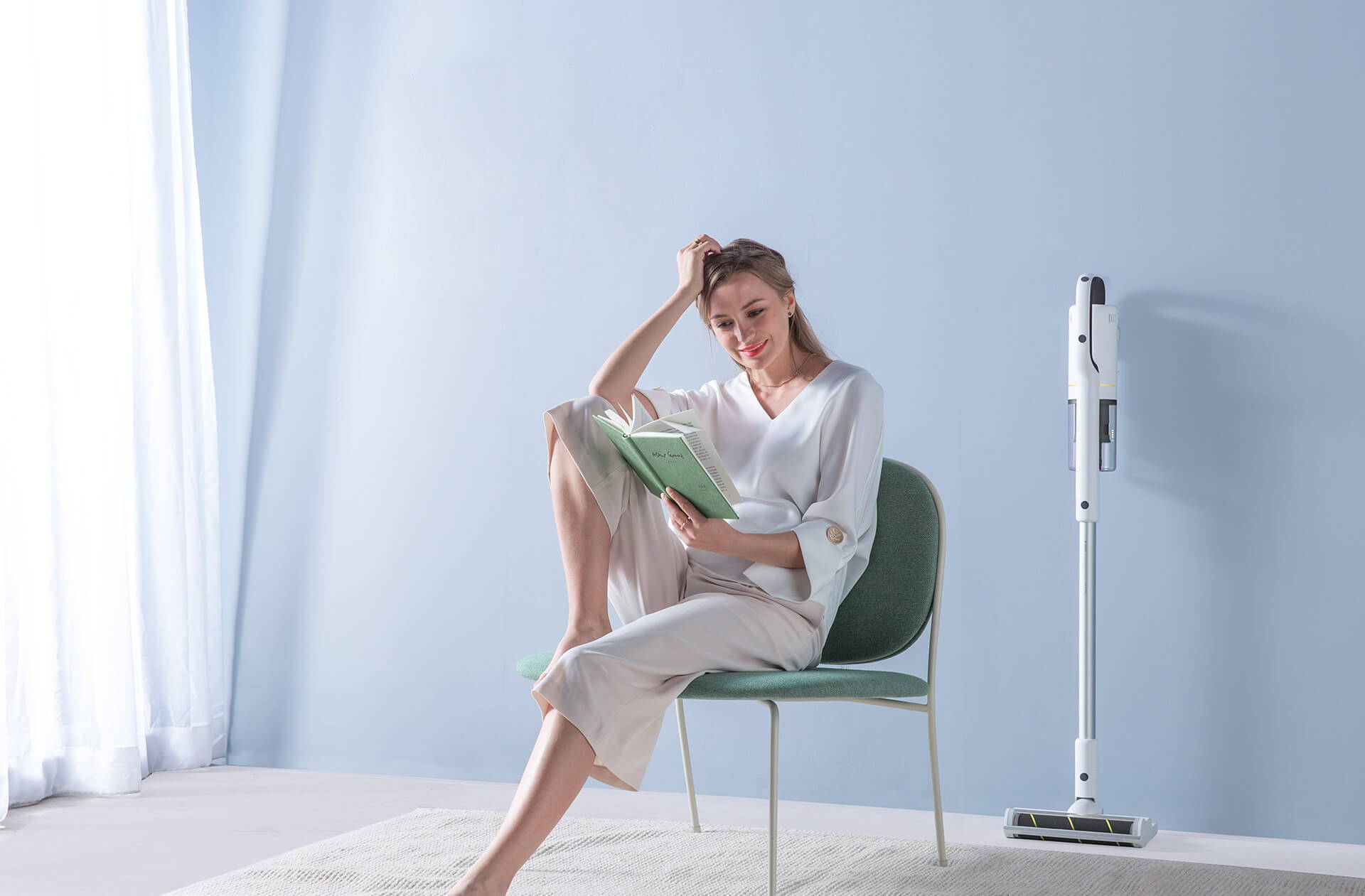 Triple noise reduction upgrade
Focus on sound quality, lighter, quieter and more pleasing to the ear
The first Engine-X brushless motor eliminates high frequency jarring noise and makes the sound more pleasant.
The second Air-X duct is optimized so that the noises cancel out and neutralize each other.
A third post-filter element further blocks noise.
Intelligent suction protection
The motor will automatically stop without front filter element
Ensuring that we protect your investment ROIDMI has built-in protection to disable use without an installed filter. Ensuring that damaging particles are not exposed to the vacuum motor.

Magnetic attachment
Wireless charging
The first cordless vacuum cleaner that comes with an innovative magnetic wireless charger, which makes charging and storage easier. The magnetic dock is the charger, just simply drop your ROIDMI X20 cordless vacuum cleaner into the wall-mounted charging dock, and ready to grab and go.

Light-sensitive LED lighting
Never lose sight
Innovative floor brush auto-on LED, instantly gets lit when clean under the bed, in the sofa and other dark areas. Dust has nowhere to hide.

Replaceable battery
Easy battery replacement
ROIDMI X20 is designed with a new replaceable battery module. Keep your investment after years of continued use.
Intelligent APP control
Automatic exception alert
Connect to the mobile phone via Bluetooth check the vacuums power, cleaning time, dust bin status, filter element and calorie consumption.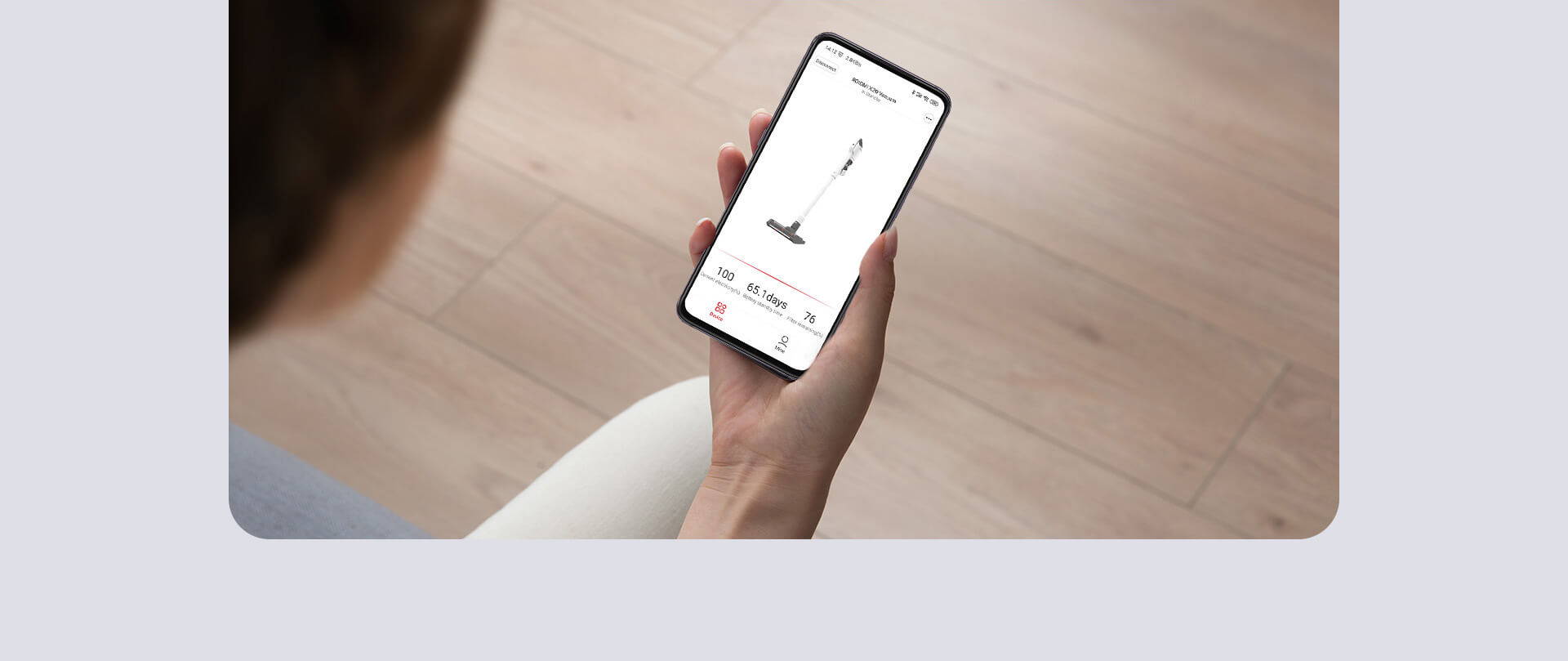 65 minutes long battery life
Long enough to deep clean a 420 square meters of size.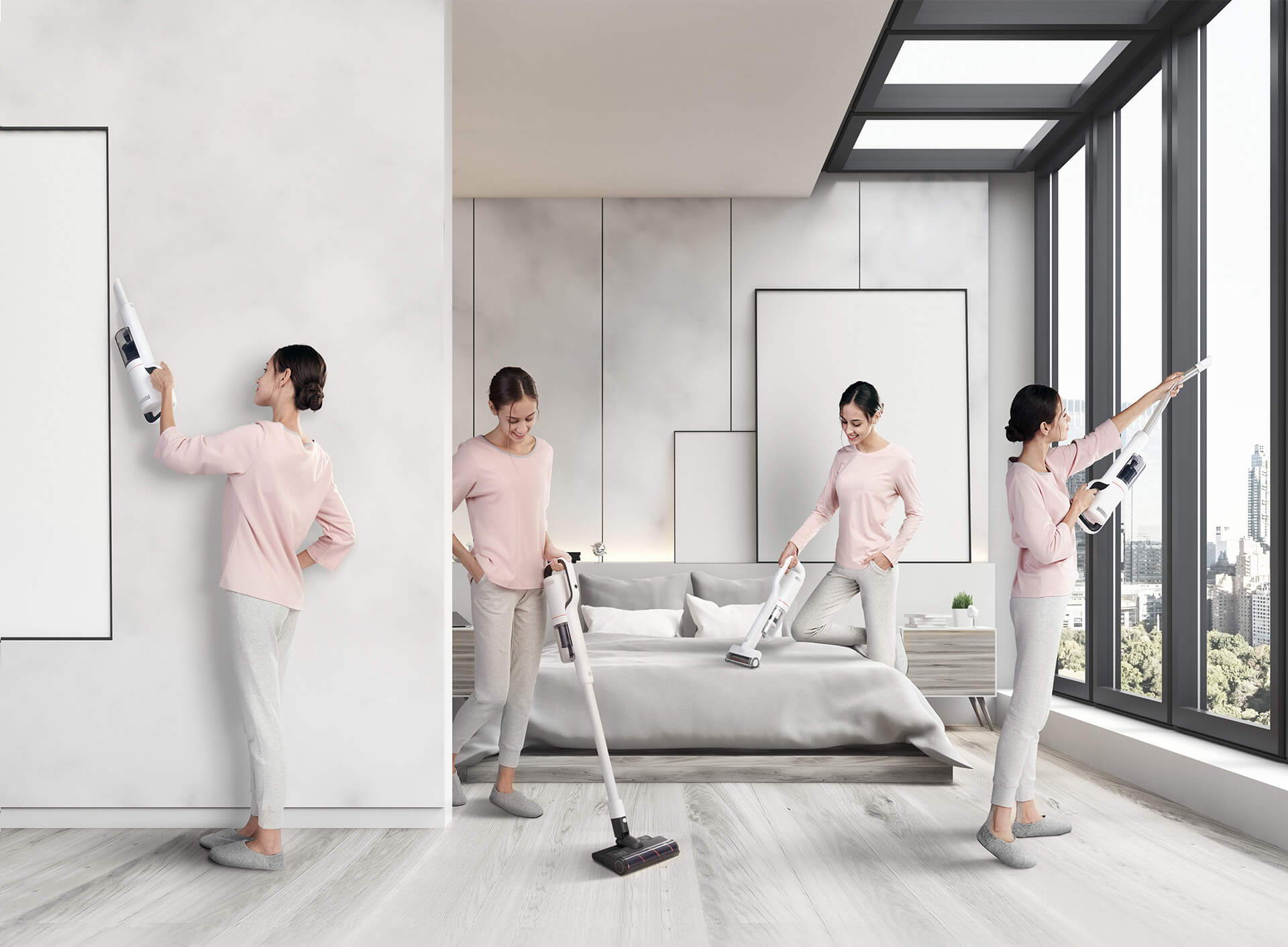 Efficiently clean microscopic dust mites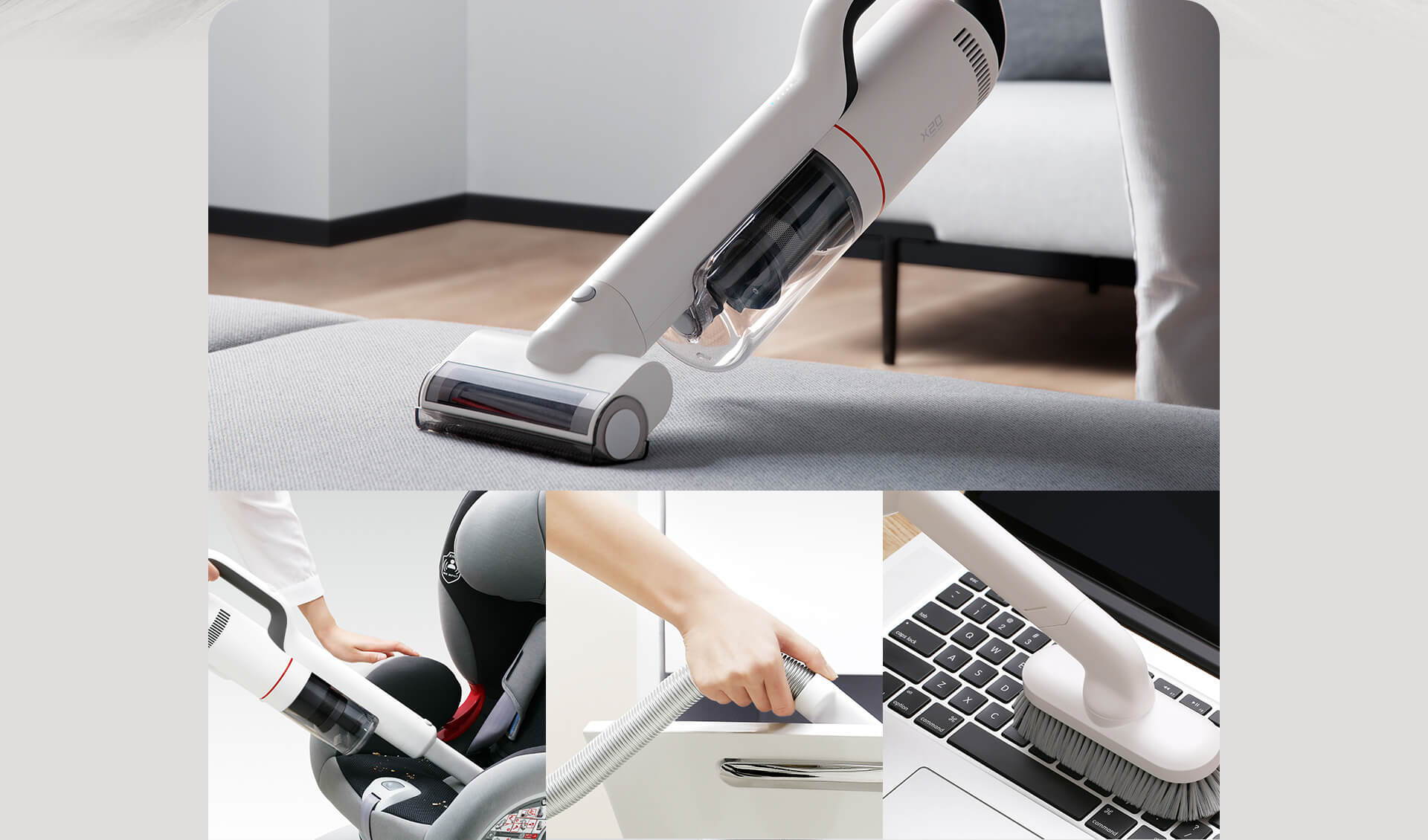 3.3 lbs lightweight Full depth cleaning
Easy to clean the heights, the corners, the keyboard ,the Child Seat and so on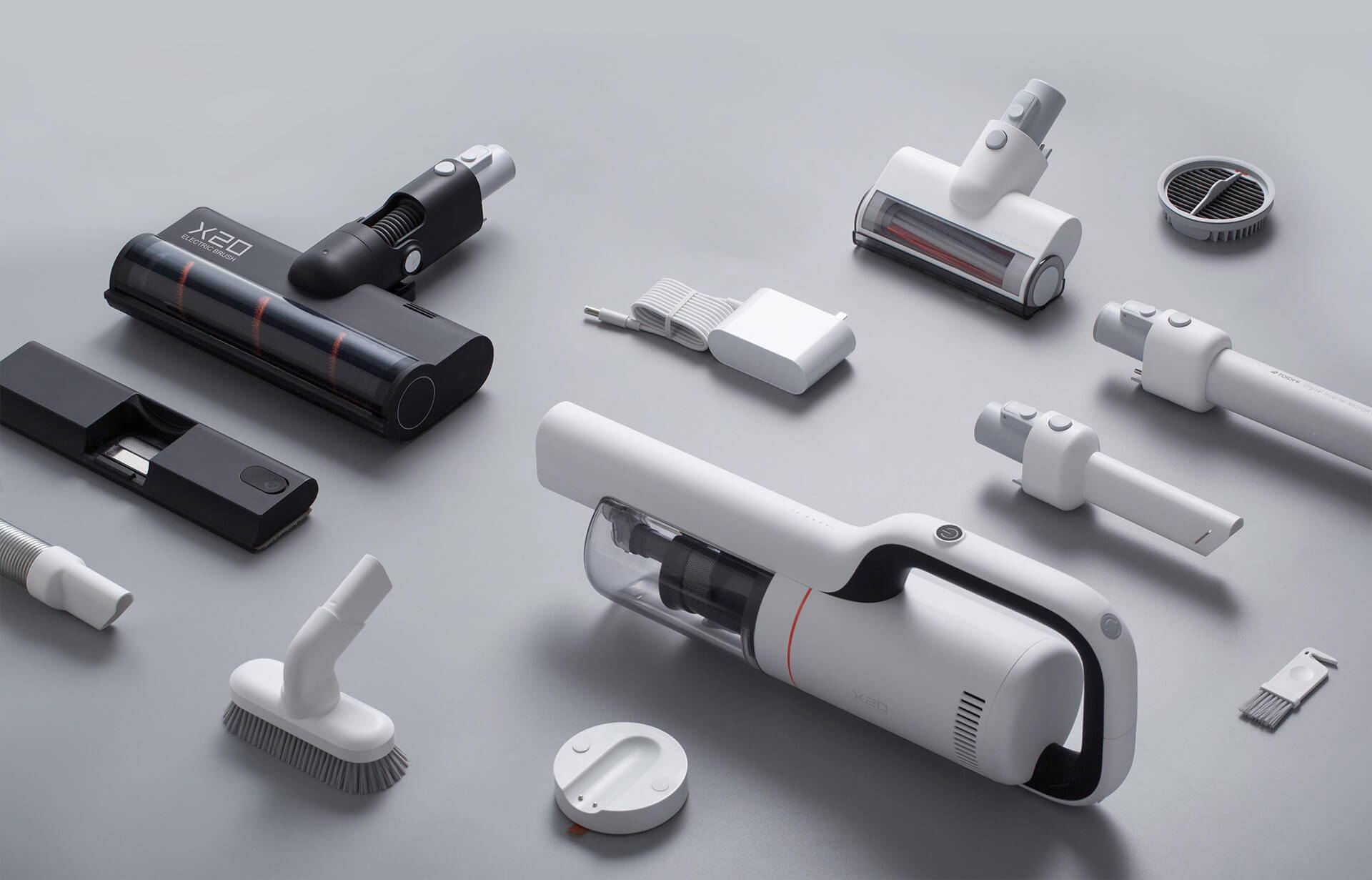 We have guarantee after sale. 2 years warranty is available
for that extra peace of mind.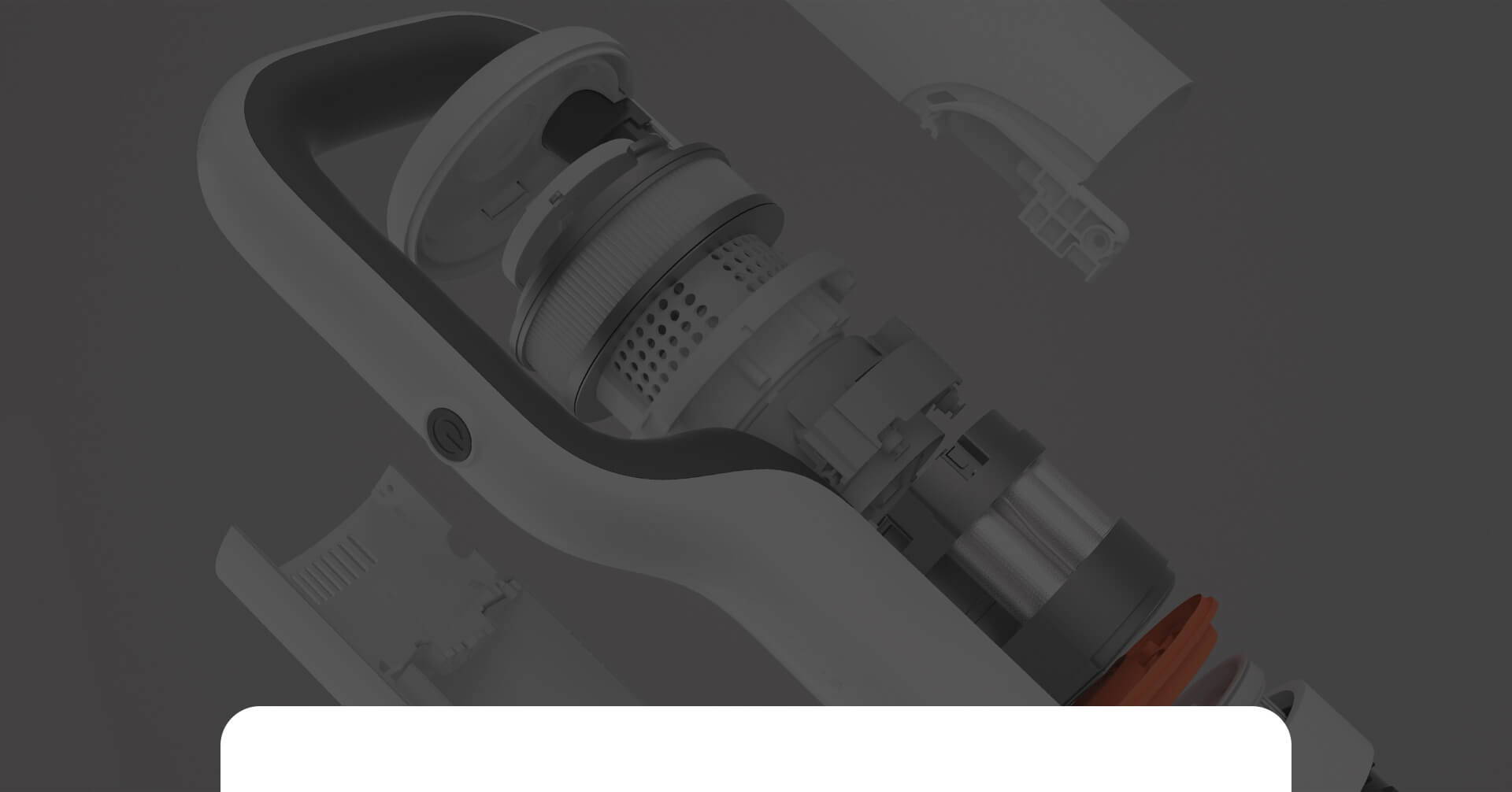 Global trustworthy suppliers of
high quality components

Rigorous test, Stability and Reliability in Quality