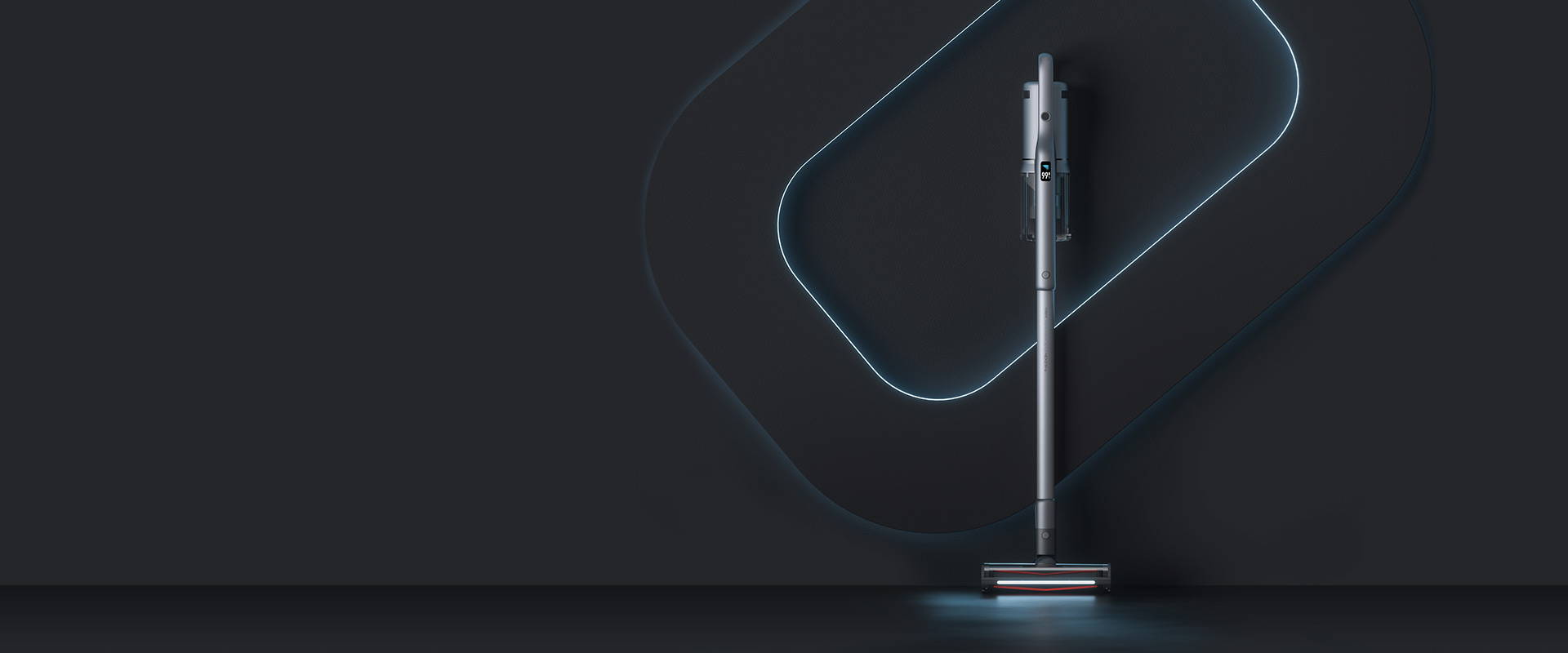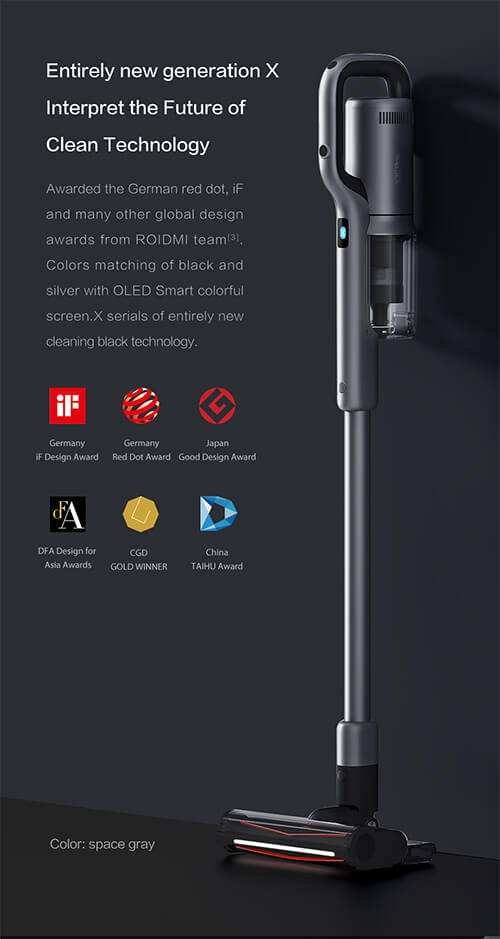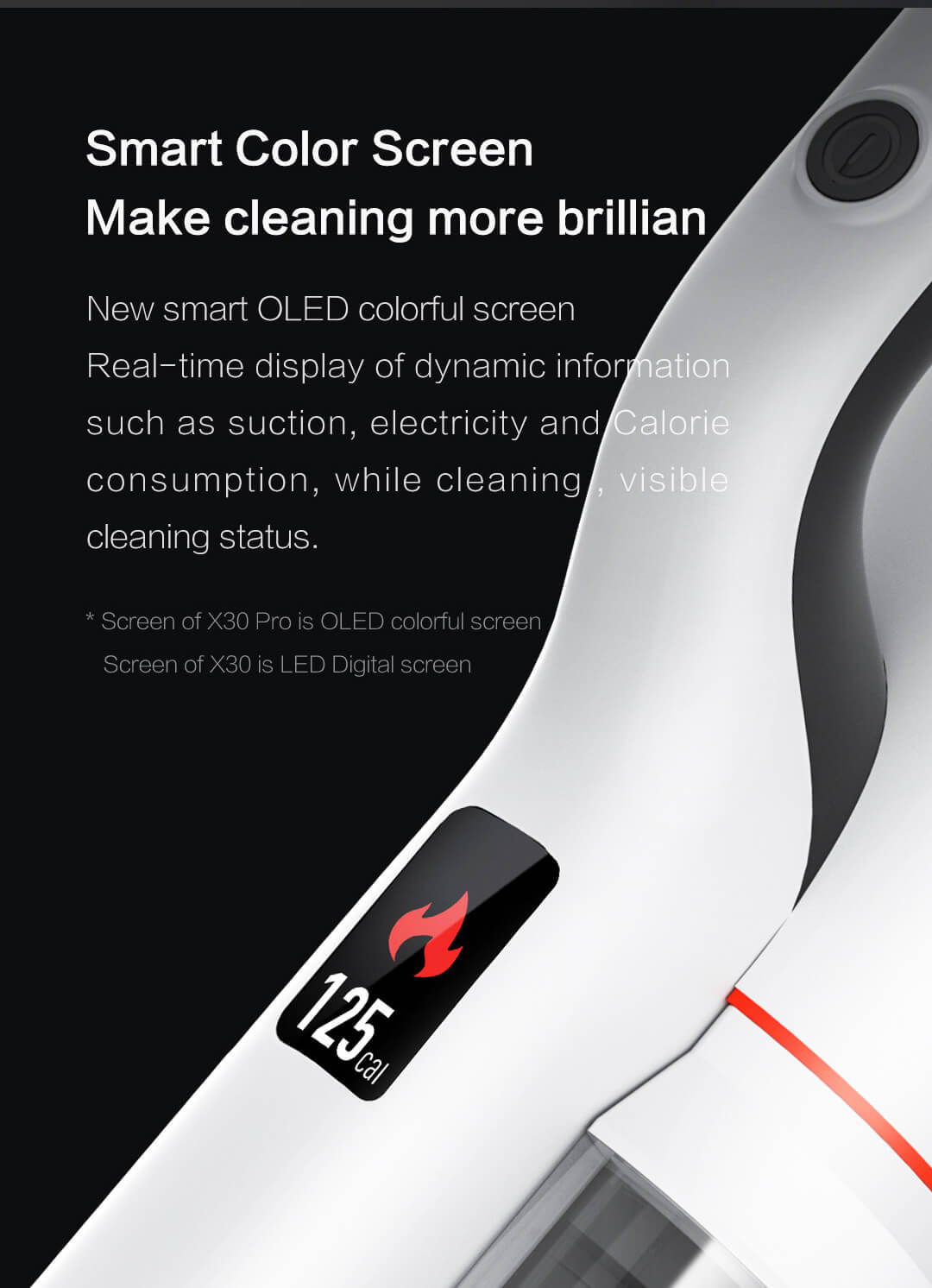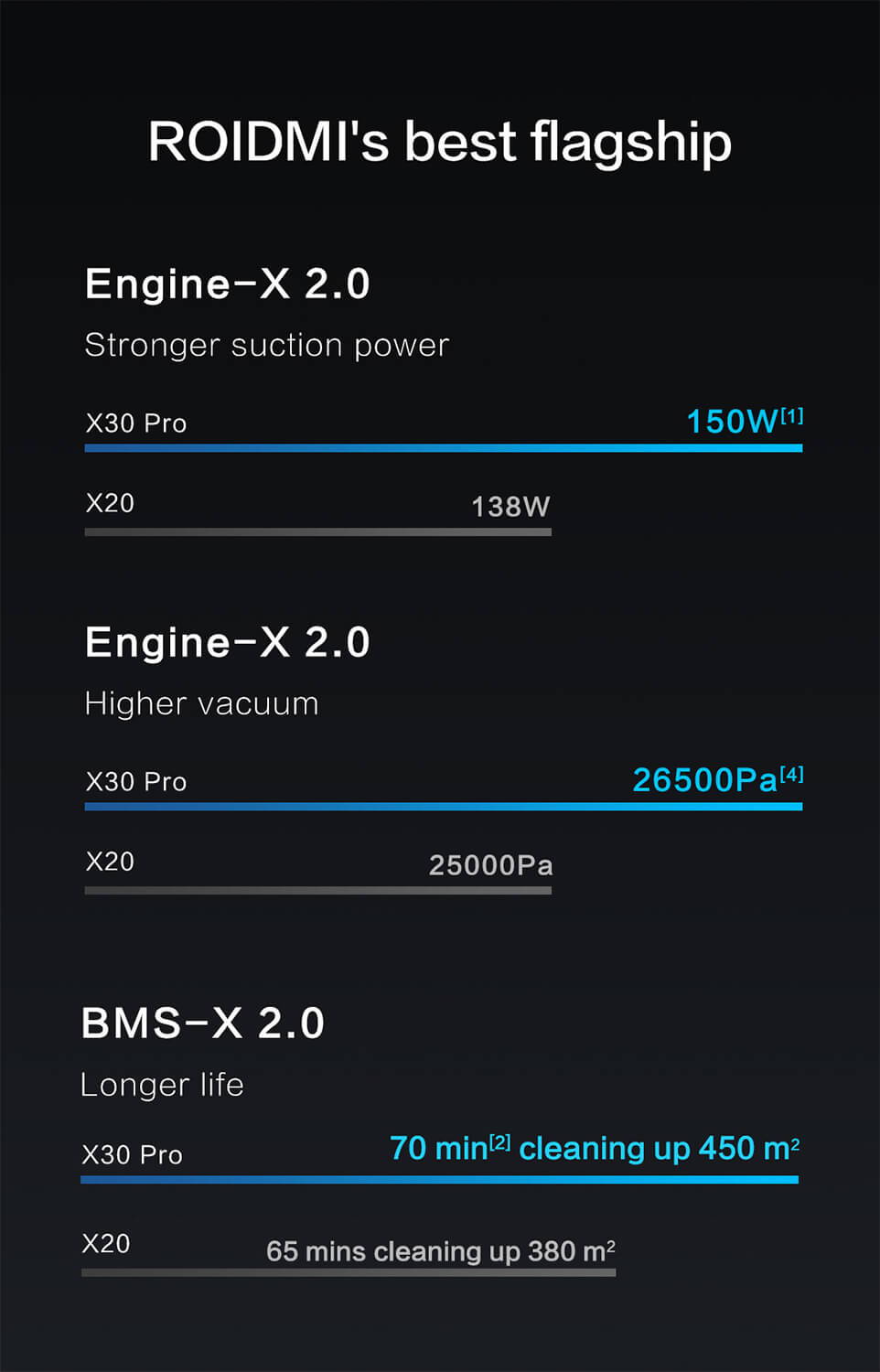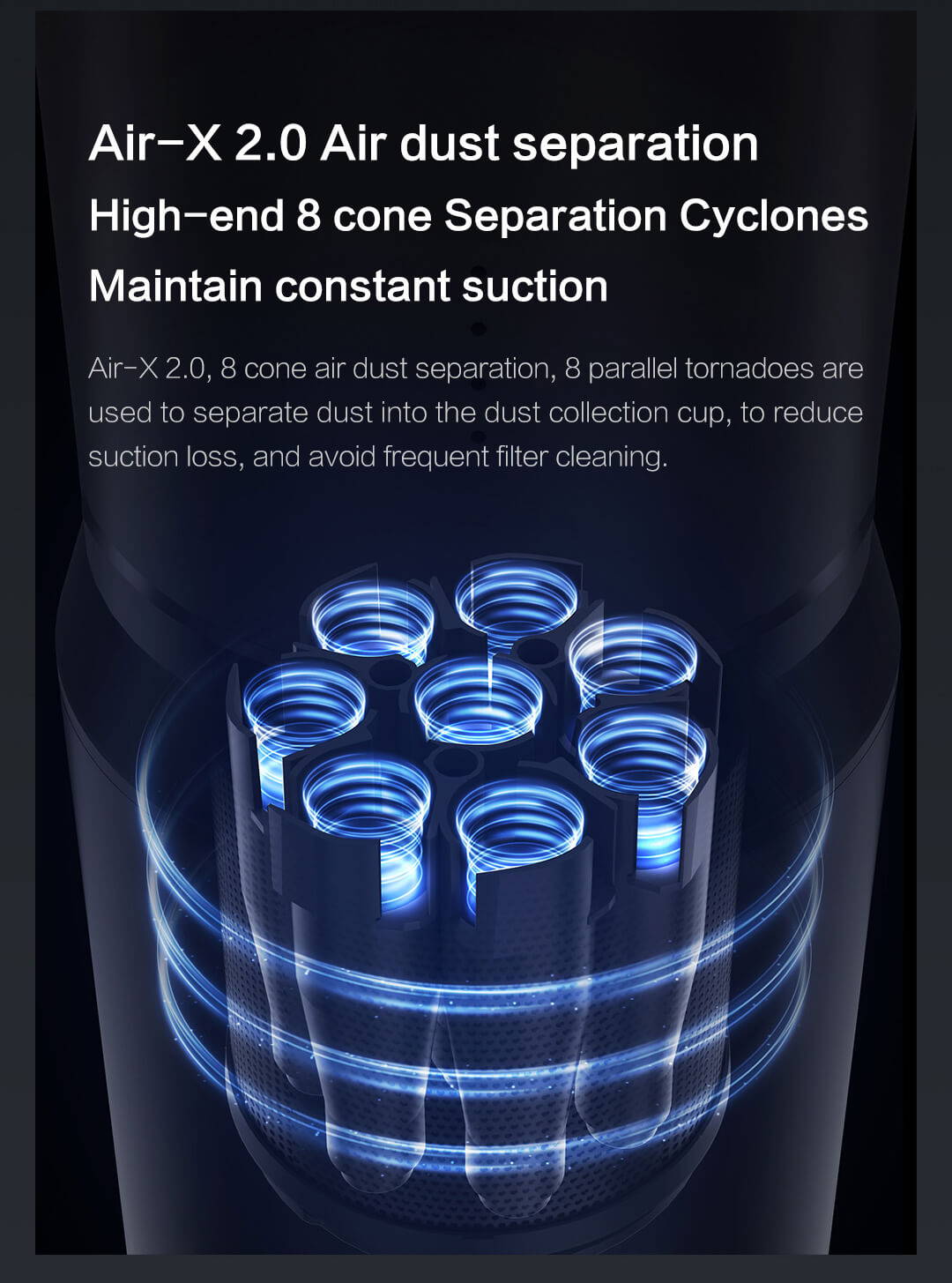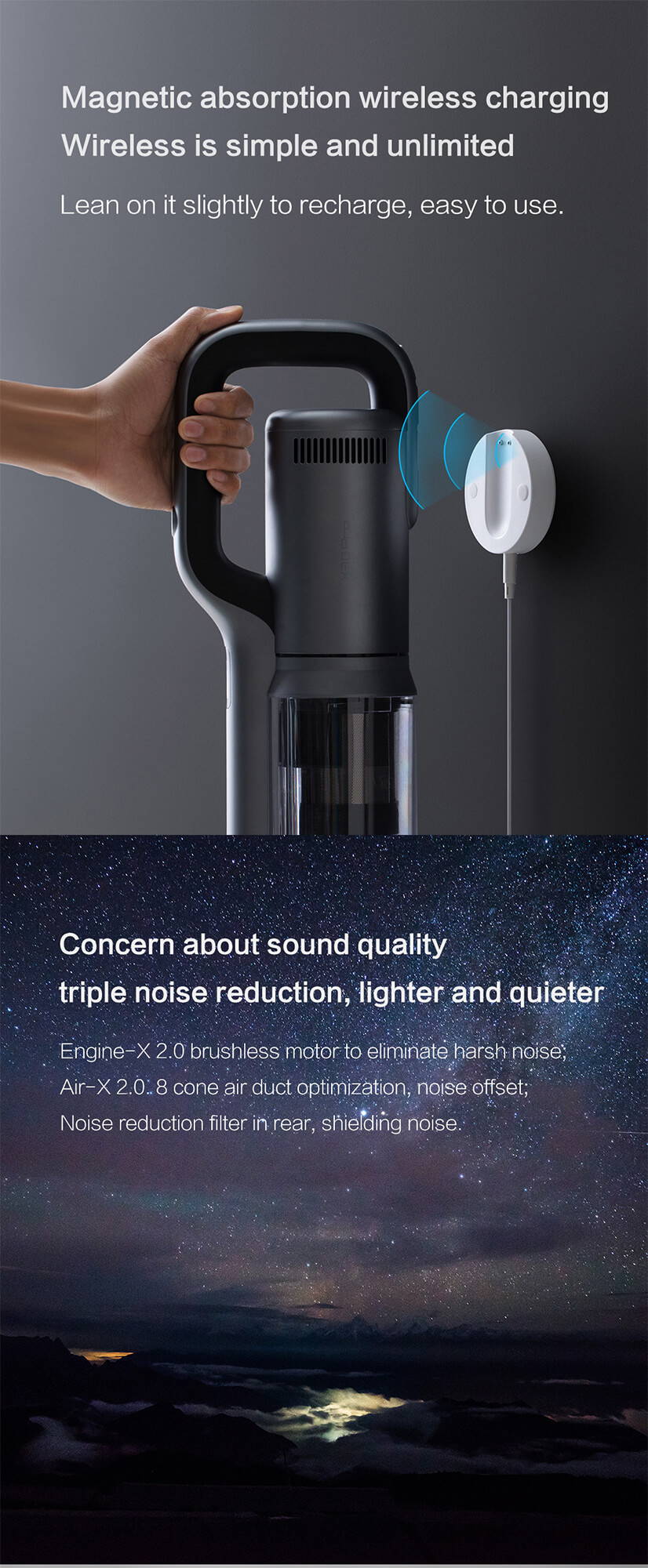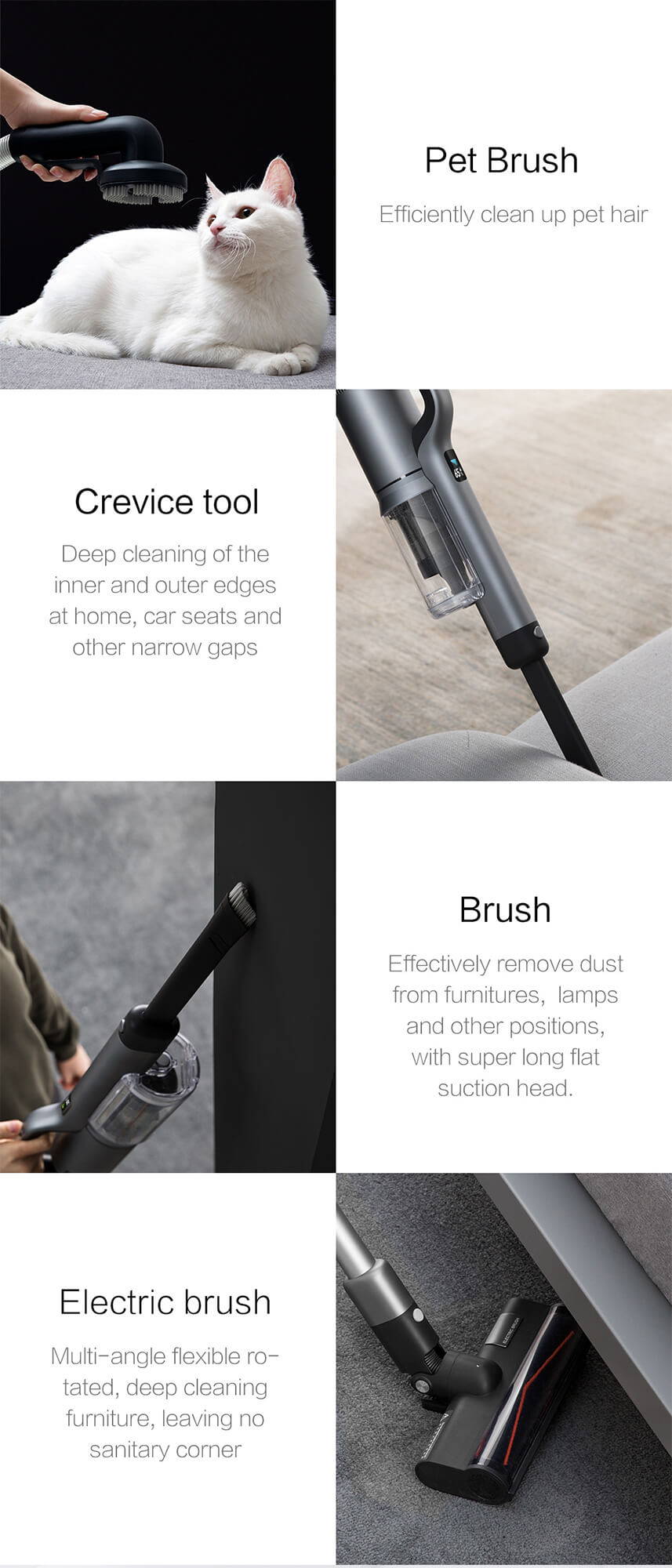 Real time control of cleaning information
ZiWei Sterilization System
Complete sterilization of the whole machine
New design perfect for all kinds of floors
Significantly increase EER
Vacuuming, mopping
and sterilizing
Cleaning while staying away from threats
70 Minutes' Long Running-time
Charging one time enough for cleaning 4,800 sqft
Entirely new Generation X
Realize the Future of Cleaning Technology
Awarded the German red dot, iF and many other global design awards from ROIDMI team.
Coordinated colours and a smart colorful OLED screen. The best handheld vacuum.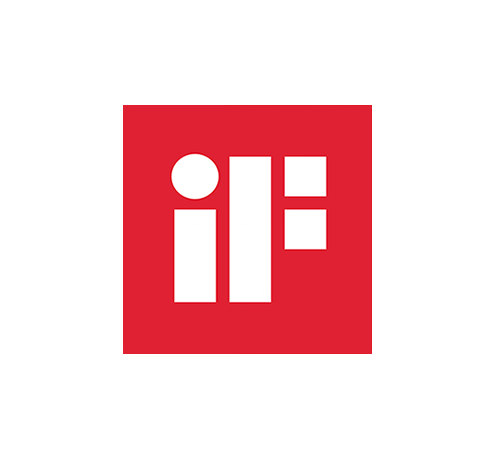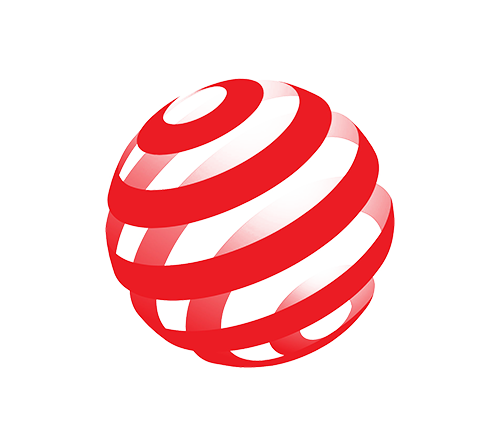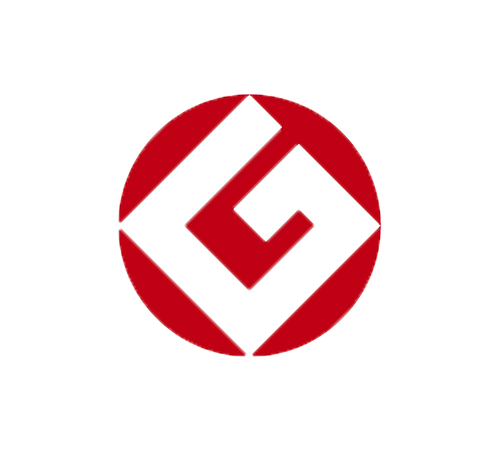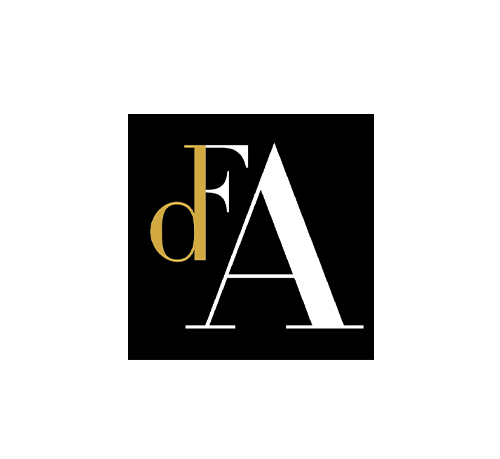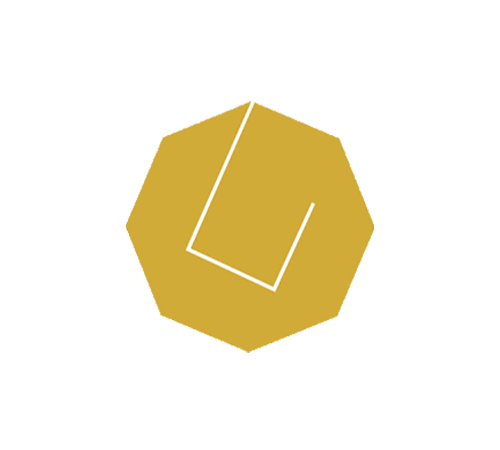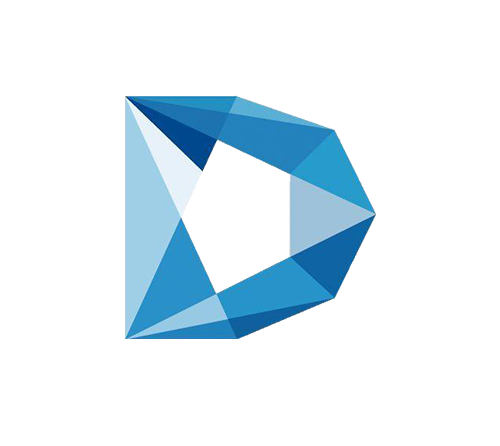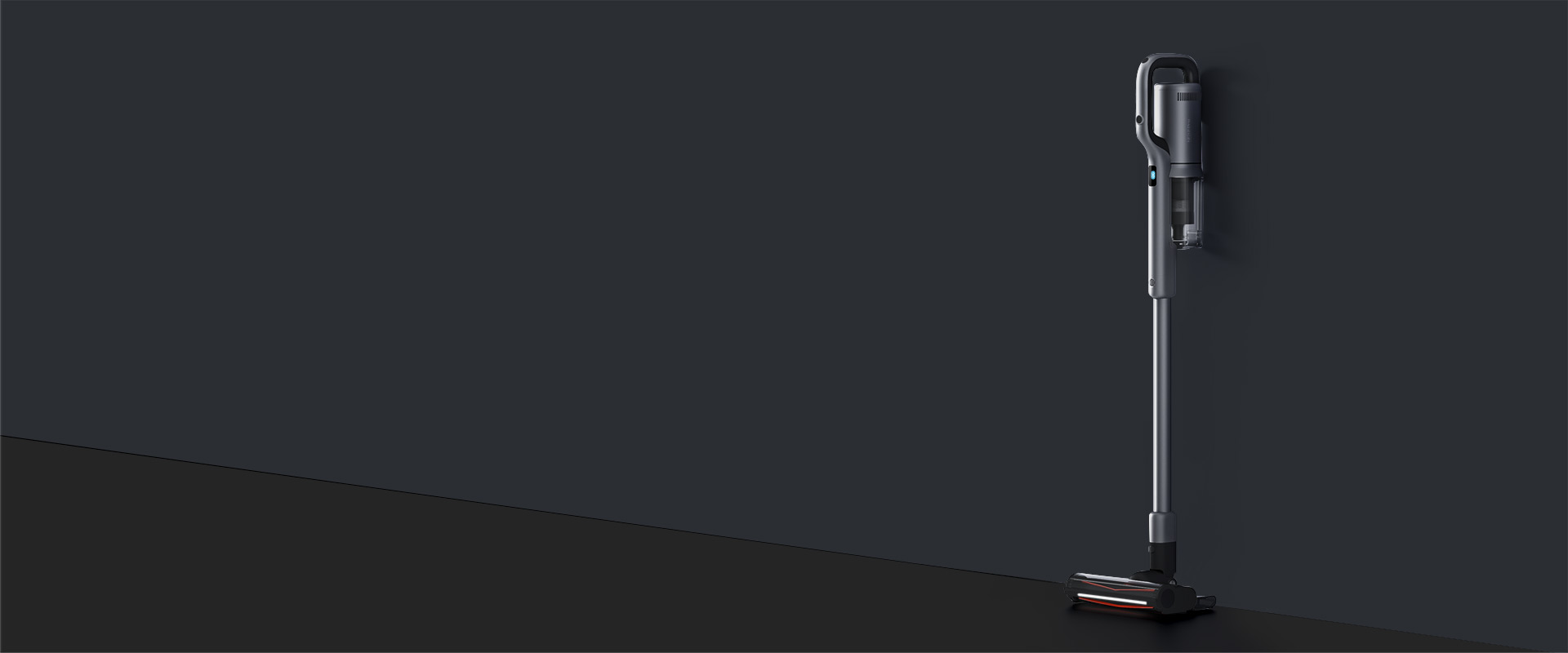 New smart color screen
makes cleaning more brilliant
Real-time display of dynamic information such as suction, electricity and Calorie consumption, while cleaning , visible cleaning status.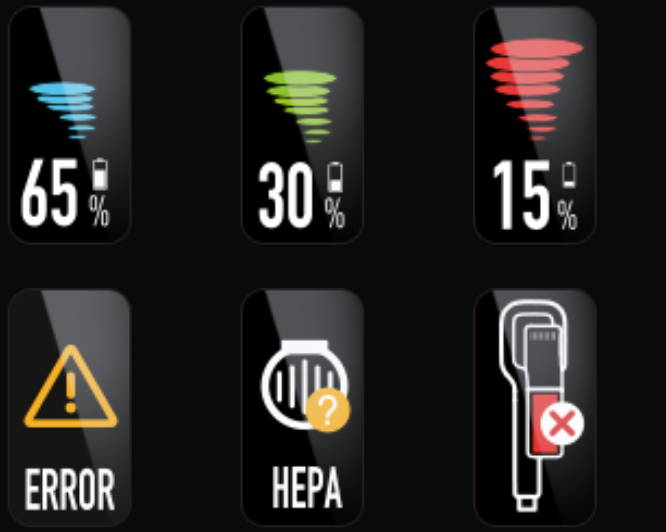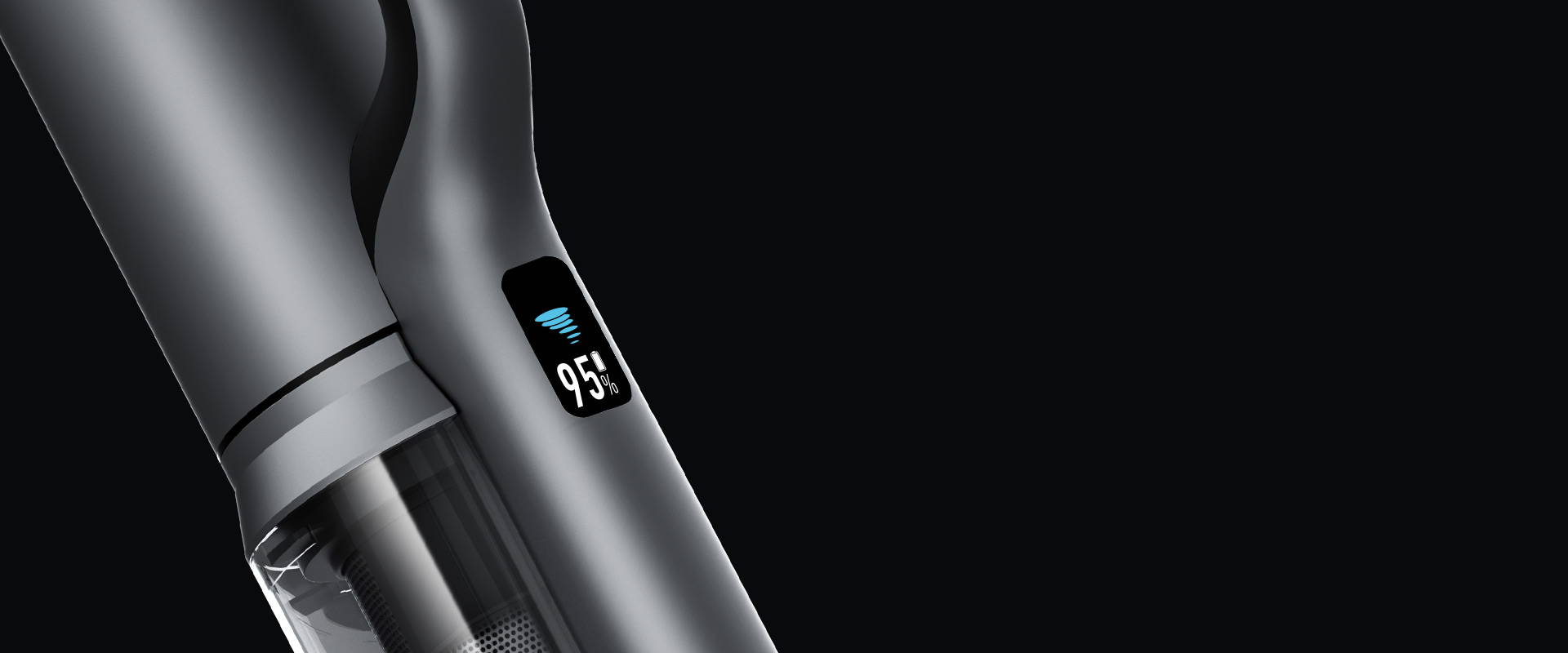 Humanized interactive design
ROIDMI insists on humanized design, always trying hard to promote 1% of the users' experience with thousands lines of code. Ensuring convenience, 3 cleaning mode phases with real-time machine status, calorie consumption and charging status.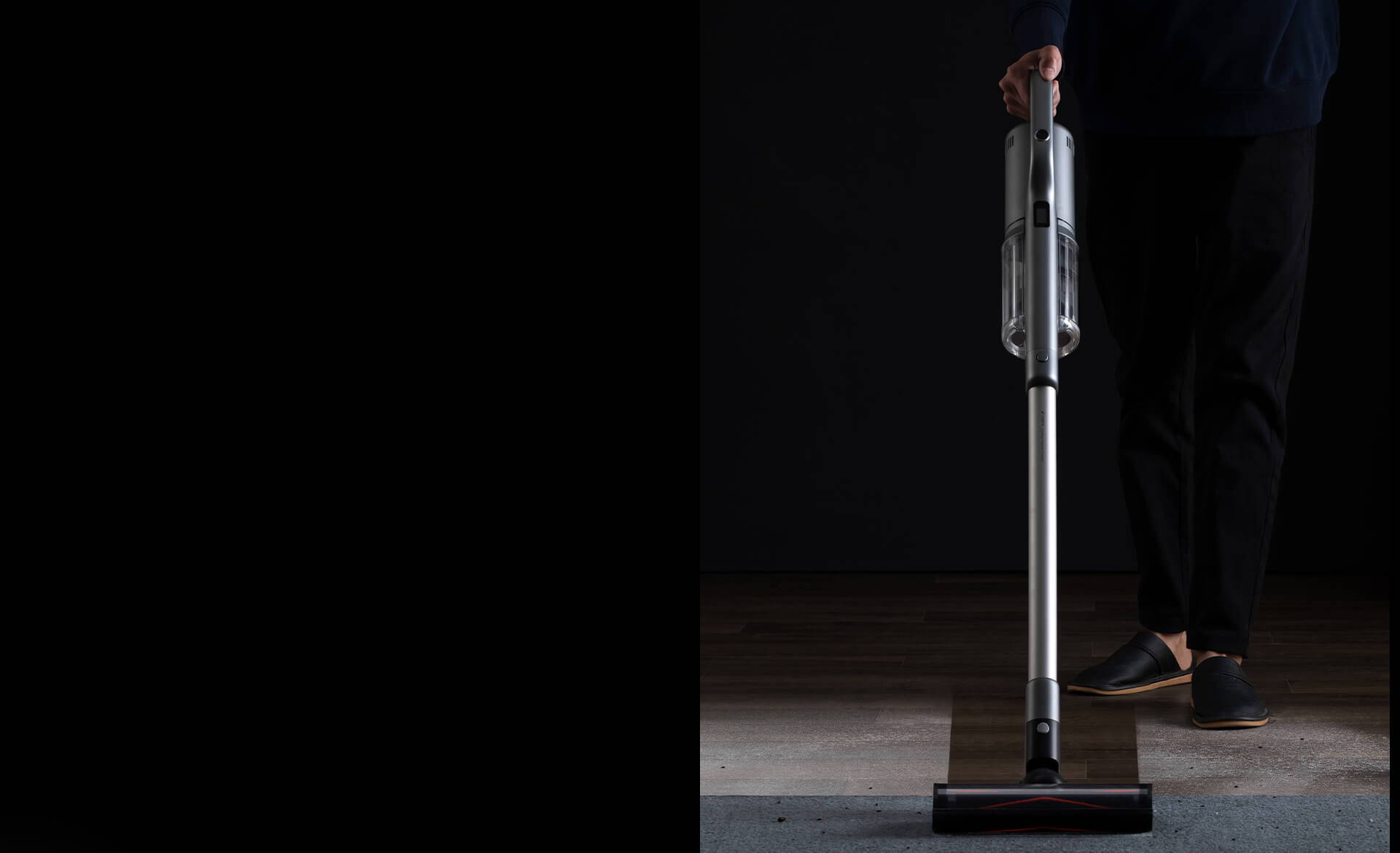 Air-X 2.0 dust separation system
8 Cone Air Separation Technology
Maintain constant suction
ROIDMI Cyclone Vacuum Cleaner with Air-X 2.0, 8 cone air dust separation technology, 8 parallel cyclones are used to separate dust into the dust collection bin, to reduce suction loss, and avoid frequent filter cleaning.
Engine-X 2.0
120000 digital brushless motor
In ROIDMI's new cleaning lab, energy efficiency has been improved significantly compared to the previous generation, resulting in stronger performance, longer life and less noise.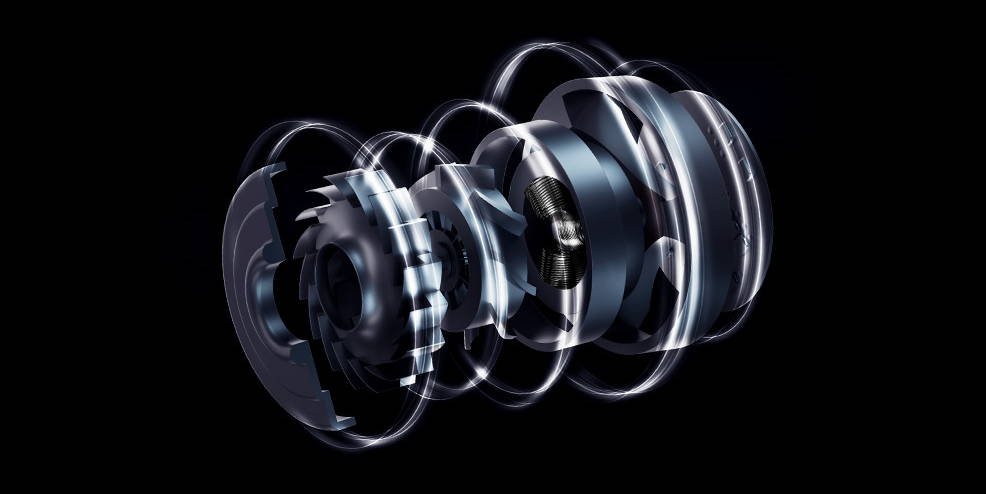 BMS-X 2.0 battery system
8 LG/Samsung power lithium battery
By optimizing the 8 LG/Sumsung power lithium batteries through the new BMS-X 2.0 system,
battery life has improved with up to 70 mins which is enough to clean 4,800ft2 with only one charge.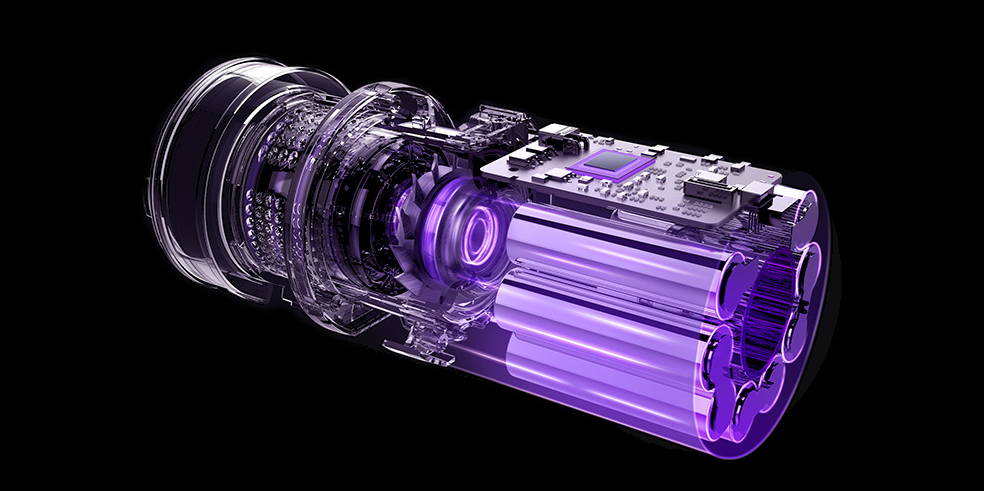 NEX-V Versatile Roller Brush
Perfect for all surfaces and all areas



Second-generation antibacterial
see-through magnetic water tank
Using Novaron ion antibacterial materials, vacuuming and mopping at the same time, floor disinfection and epidemic prevention, to
protect the health of the family. Magnetic suction design, connected as one by magnetic if needed, separate once pulled.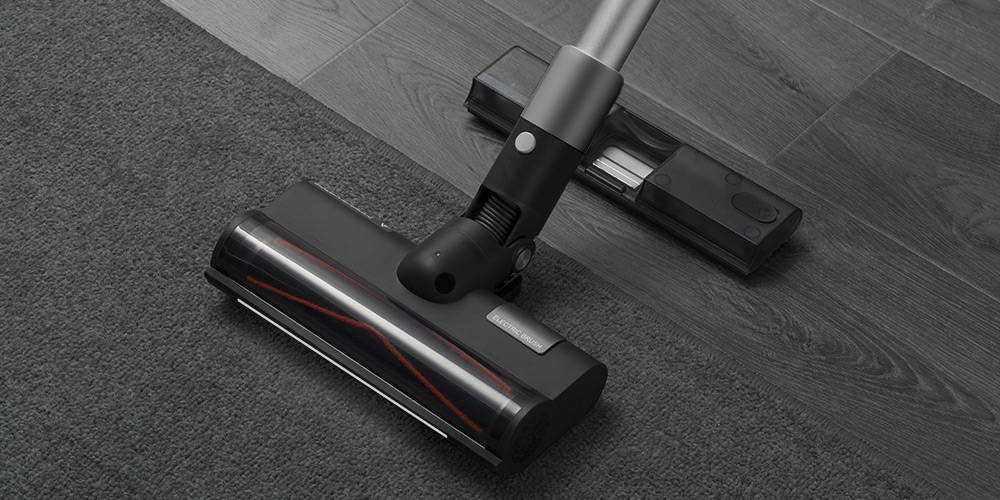 Capillary action drip technology embedded in the water tank
Utilizing capillary action, the mop will automatically absorb the right amount of water preventing overflow.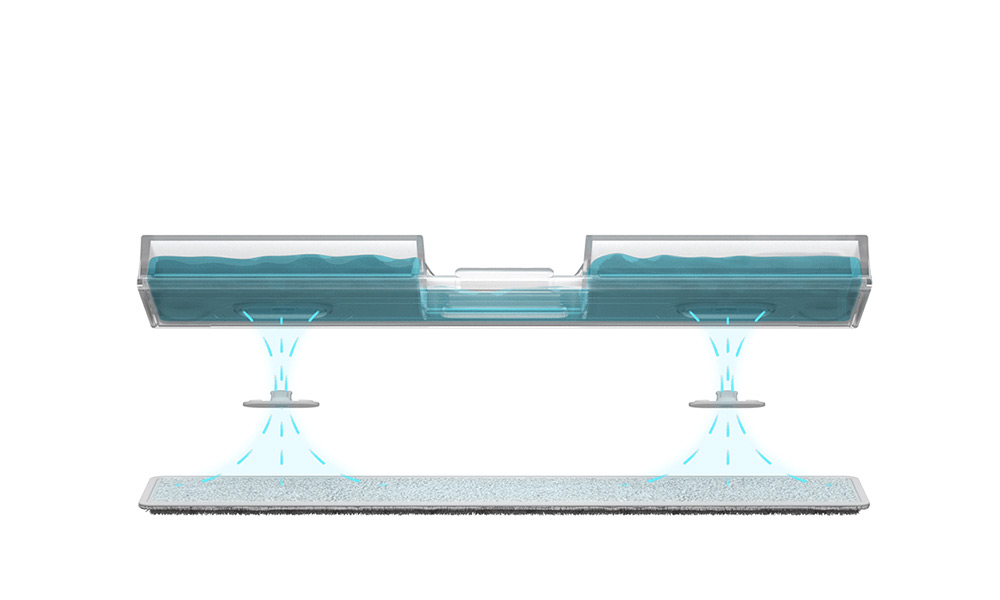 Six-level filtration + Dual Antibacterial
Air Purification Built-in
Six-level filtration from ROIDMI, Air Purification, Metal mesh filter for large particles, dual purification system in the front and back.

LED light lighting no dead corners when cleaning
The creative light-brushing LED light-sensitive lamp makes it possible to be lit immediately when entering dark corners such
as the bed and sofa bottom, so that there is nowhere to hide the dust in the dark, and no dead corners when cleaning .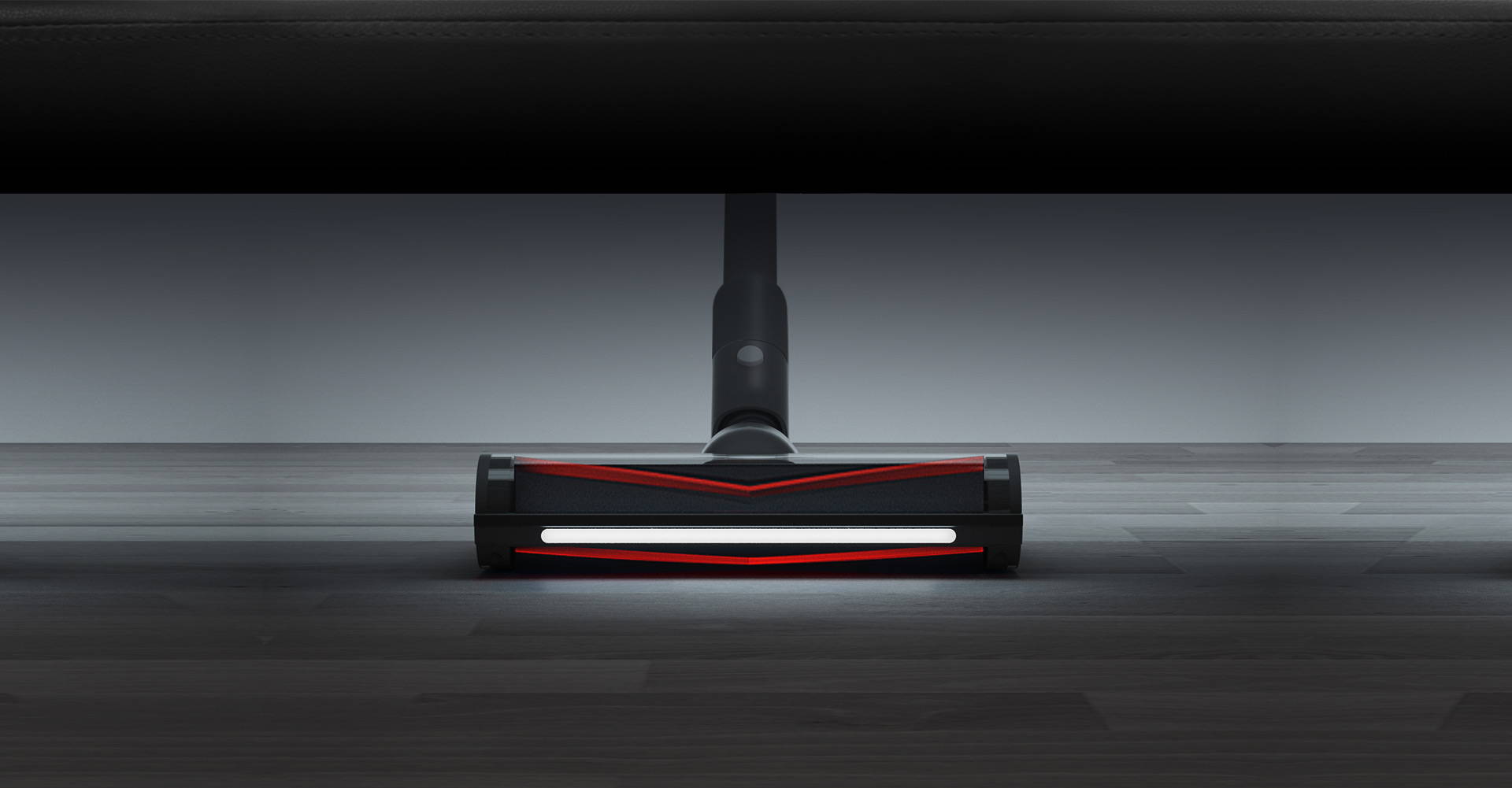 Large 0.55L dust bin
No-touch dust bin emptying
No need to touch the dust, just 1 button press-to-release all the debris. 1-time dust bin emptying for 4,800ft2 of space.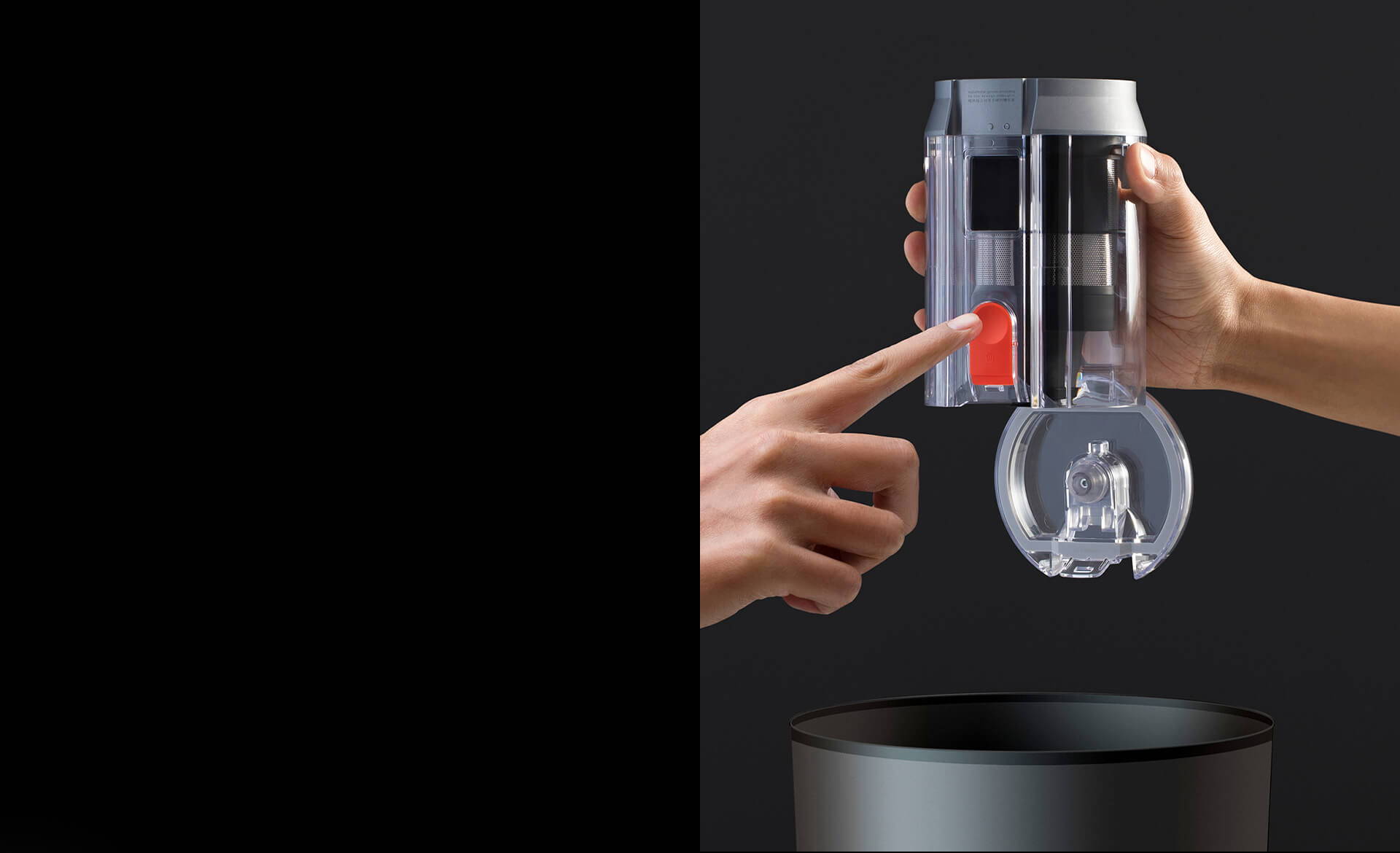 Magnetic wireless charging
Wireless is seamless
Snap to recharge, easy to use.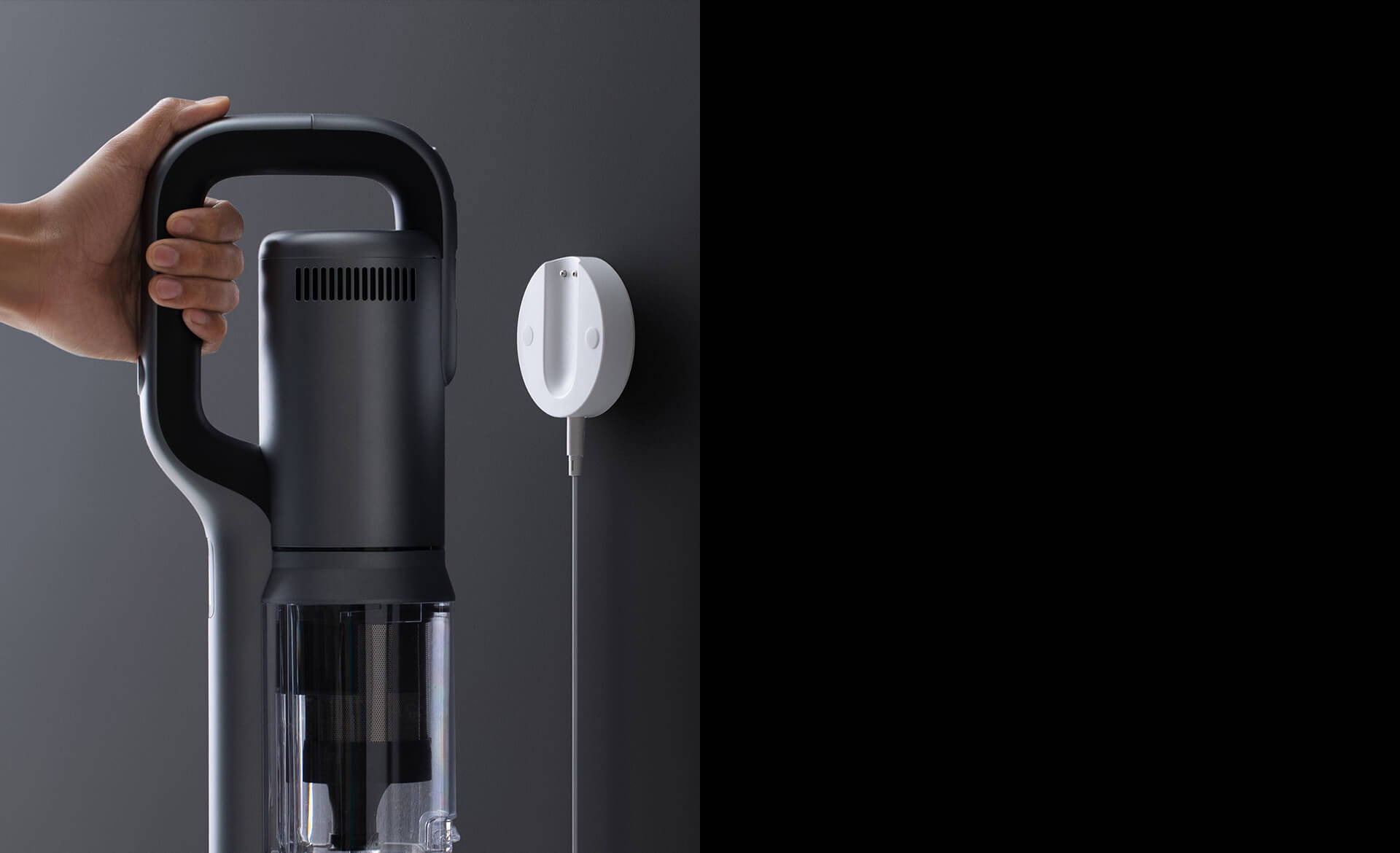 Concerned about sound quality?
Triple noise reduction, lighter and quieter than ever
Engine-X 2.0 brushless motor to eliminate harsh noise;
Air-X 2.0. 8 cone air duct optimization, noise neutralization;
Noise reduction filter in rear, shielding noise.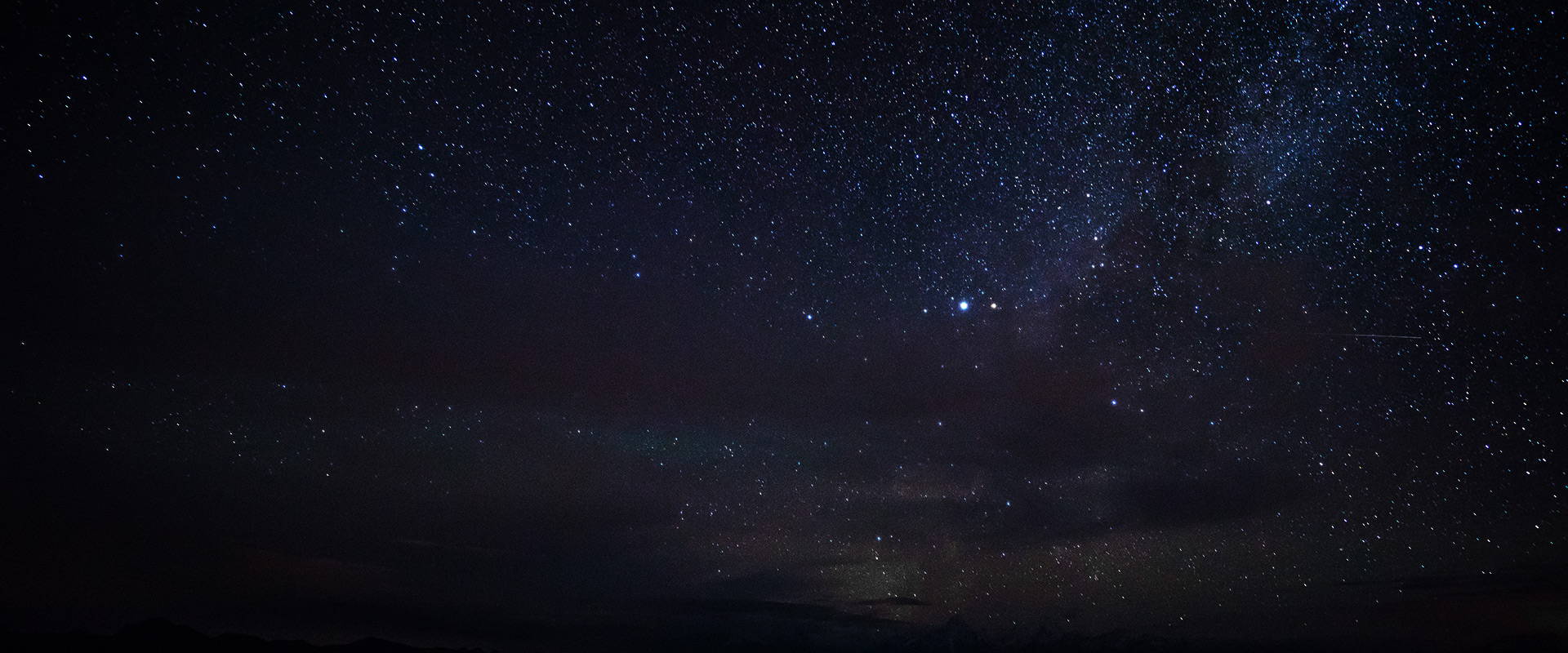 APP control
Become a Smart housekeeper
ROIDMI X30 Pro can be connected to your device through Bluetooth, you can check the vacuums power, cleaning time, dust bin full and filter replacement reminder through the APP, helping you to achieve the best cleaning experience.
Electric mattress brush
Remove mites effectively
Strong suction power, leave microscopic mites
nowhere to go.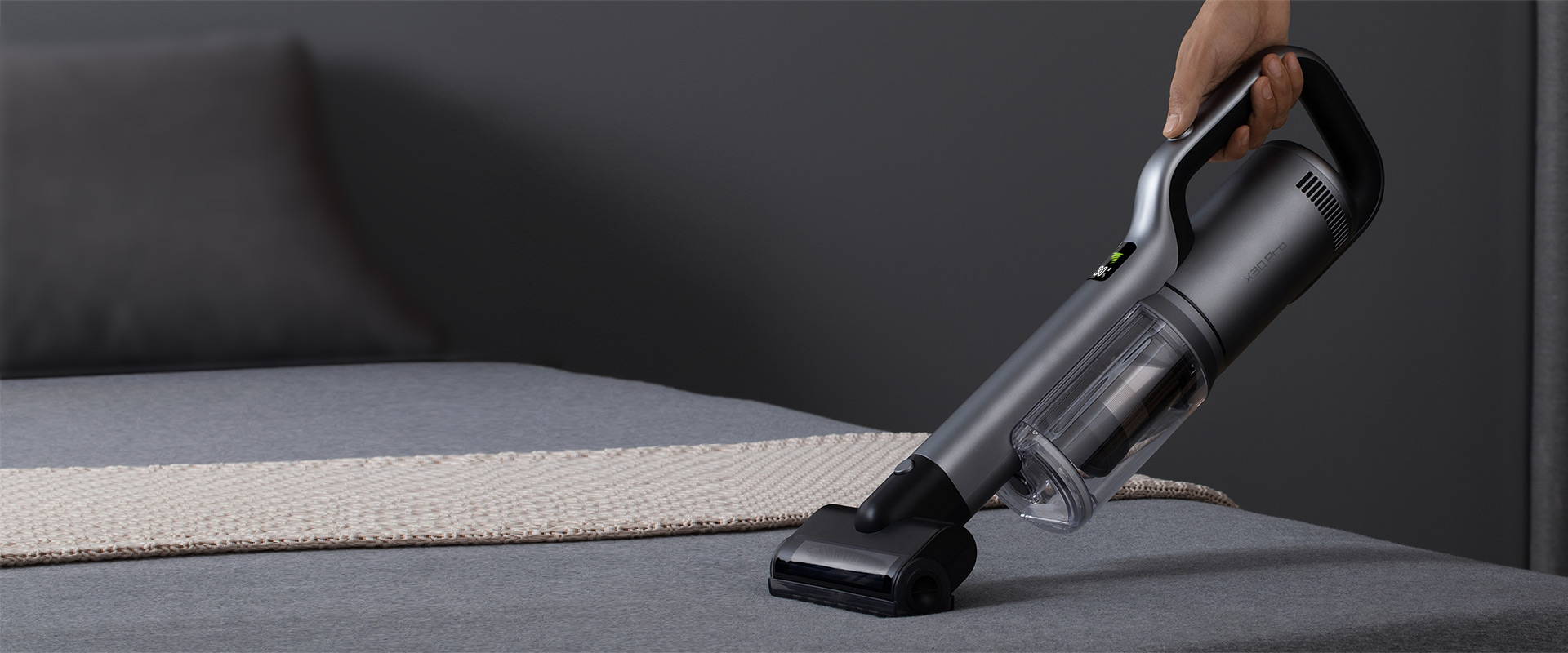 Effectively remove dust from furniture, lamps and other positions, with super long flat suctions head.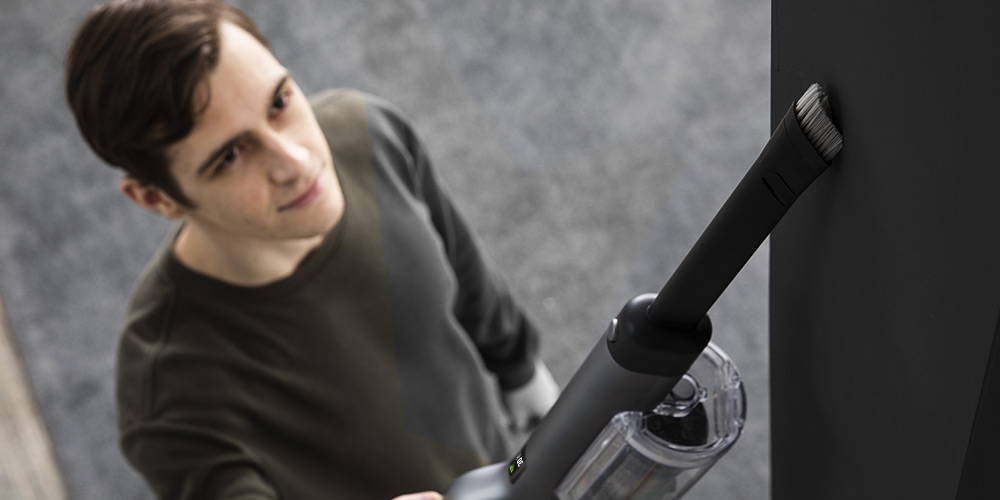 Deep cleaning of the inner and outer edges at home, car seats and other narrow gaps.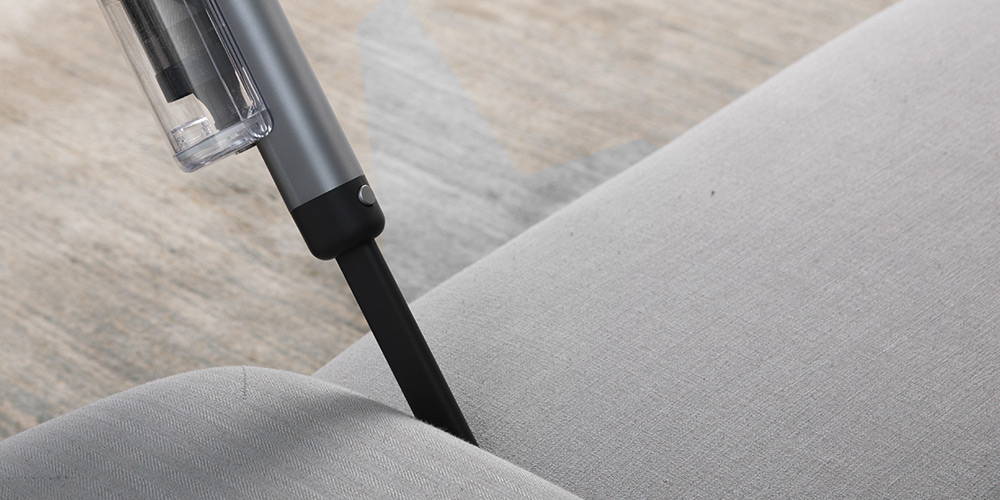 Multi-angle flexible rotated, deep cleaning furniture, leaving no sanitary corner.